Ceva Logistics Ag, DB Schenker, Deutsche Post Ag, XPO Logistics, Inc., Kuehne + Nagel – Prominent Market Participants in Fourth Party Logistics Market
A fourth party logistics provider, or 4PL, represents a higher level of supply chain management for the customer. The 4PL gives its clients a controlling view of their supply chains, overseeing the mix of warehouses, shipping companies, freight forwarders and agents. The 4PL relationship simplifies and streamlines the logistics function using technology for greater visibility and imposing operational discipline across many partners and suppliers. The enterprise can focus on its core competencies and rely on the fourth party logistics market partner to manage the supply chain function for maximum value. Basically, the 4PL acts as the enterprise would if the supply chain functions were managed in-house.
The most prominent players in fourth party logistics market are Allyn International Services, Inc., United Parcel Service of America, Inc., GEFCO Group, XPO Logistics, DHL Group, DB Schenker, DAMCO, LOGISTICS PLUS Inc., GEODIS, and CEVA Logistics among others for a considerable share of the market owing to their product offerings to the fourth party logistics market.
Fourth party logistics market leaders are involved in taking up various market initiative such as expanding footprint across the world and meet the growing demand of its customers, focusing towards product enhancements by implementing advance technologies, and signing partnership, contracts, joint ventures, funding, and inaugurating new offices across the world to maintain brand name globally. For instance, recently, Logistics Plus Inc. Opened New "Logistics Plus Chemical SCM" Entity in India which will bring a full suite of 3½PL and 4PL solutions to petrochemical and chemical companies located in India. Further, in 2018, GEODIS launched Supply, a digital supply chain solution. This new solution has the set of features which are expected to bring more flexibility and transparency to the market place. The company's strategy of innovation and digital transformation is twofold, i.e. while the company focus to digitize its core business and to invest in strategic assets to enhance customers productivity and experience, the company will also focus to capitalize on its experience as the pioneer in fourth party logistics market to take it one step further and create a true digital market-place, meeting the demands of an increasingly fast-paced Supply Chain market. Subsequently, introduction of such initiation are expected to provide this market with lucrative growth opportunities.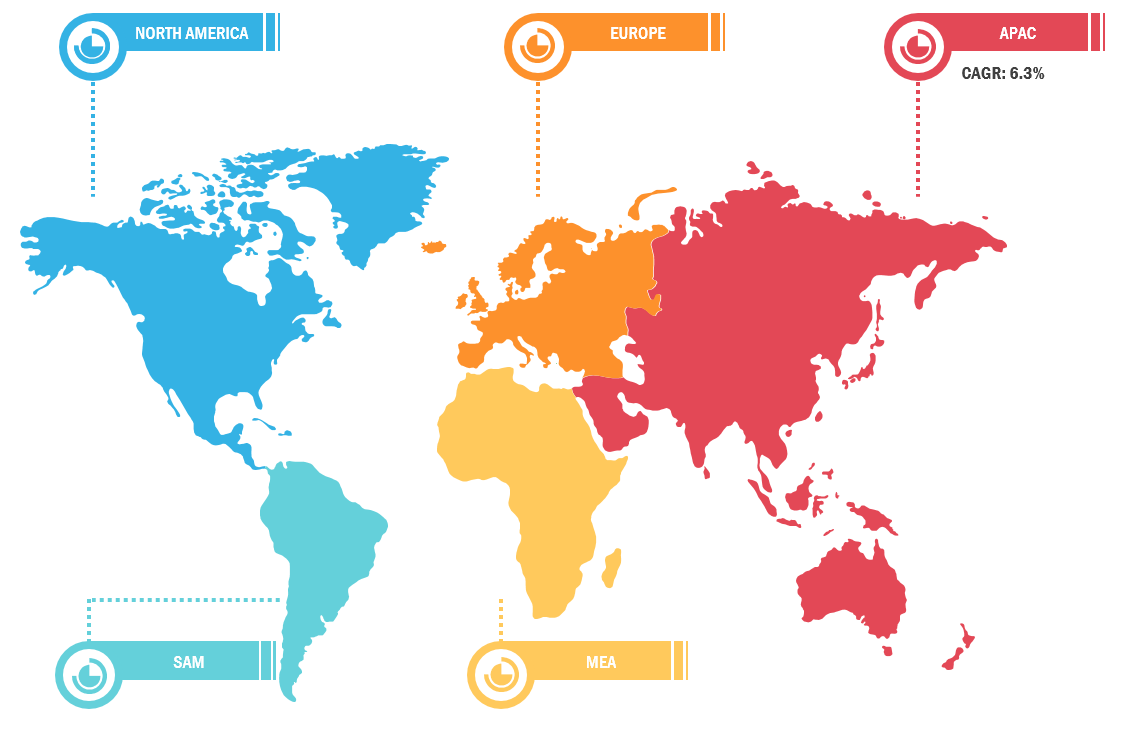 Many well-known as well as small local companies are present in the fourth party logistics market to provide diversified logistics solutions to their customers. The larger firms are adopting the strategy of partnership, contractual alliances for the deployment of logistic solutions and also acquiring other firms to enhance its customer portfolio and expand its footprint in different geographies. Few on the important fourth party logistics market initiatives and acquisitions from the industry are mentioned below:
| | | |
| --- | --- | --- |
| Year | News | Country |
| 2018 | DB Schenker launched new online platform for industrial and aerospace sector. The new Logistics Orchestrator controls central management of all the spares orders within a global distribution network. This would reduce the delivery time as supply of all the spare parts is ensured. | Europe |
| 2018 | Deutsche Post DHL Group acquired Suppla Group. This acquisition is enabling DHL Supply Chain to gain a competitive footprint in Colombia, a country with increasing competitiveness ranking and a favorable environment for foreign investment. | Europe |
| 2018 | DB Schenker plots an idea to implement innovative solutions in the automotive sector to match up with the rising demand. This will note the new developments made in the automotive sector including 3D printing used to produce replacement parts and more. | Europe |
| 2018 | Opel/Vauxhall renewed GEFCO's contract for managing the supply chain for a four-year period starting on January 1, 2019. The contract reflects GEFCO's excellence in fourth-party logistics (4PL) and reinforces the company's leadership in the European automotive logistics market. | Europe |