[Research Report] The Freight Transport market is expected to grow from US$ 25.5 billion in 2022 to US$ 65.4 billion by 2030; it is estimated to grow at a CAGR of 12.5% from 2022 to 2030.
Analyst Perspective:
The global freight transport market is a dynamic and integral component of the global economy. In recent years, the industry has witnessed significant transformations driven by technological advancements, environmental concerns, and changes in consumer behavior. The global freight transport market is undergoing a shift towards digitization and automation. IoT (Internet of Things) and artificial intelligence are increasingly integrated into supply chain and logistics operations. These innovations improve transparency, enhance operational efficiency, and reduce costs.
Furthermore, they are critical in addressing sustainability issues by optimizing routes and reducing carbon emissions. Environmental concerns are also reshaping the freight transport industry. A growing emphasis on eco-friendly and sustainable practices was observed in countries across the globe, particularly in developed regions. Changing consumer preferences are another factor influencing the freight transport market. E-commerce growth and the demand for fast, convenient deliveries are redefining the industry's expectations. This has led to the increased adoption of last-mile delivery solutions.
Market Overview:
The global freight transport market, often referred to as the logistics or cargo transportation industry, is the backbone of the global economy and is responsible for the movement of goods across various regions and nations. It encompasses many transportation modes, including road, rail, air, and sea, each playing a vital role in the efficient movement of goods from producers to consumers.
The global freight transport market's operation involves the coordination of various stakeholders, such as manufacturers, suppliers, logistics providers, and end-users. The process starts with the consignment of goods and their packaging, then loading onto the chosen mode of transport. It involves complex route planning, tracking, and timely delivery to the destination. Efficiency is paramount, with cost reduction and timely deliveries being the primary objectives. Advanced technologies like GPS tracking, warehouse management systems, and real-time data analytics have revolutionized the industry, making it more precise and responsive.
Strategic Insights
Market Driver:
Growing E-commerce Penetration to Drive Growth of the Freight Transport Market
In the ever-evolving landscape of the global freight transport market, one of the most influential driving factors is the rapid growth of e-commerce. E-commerce has become a powerhouse in the retail industry, with consumers increasingly turning to online platforms for their shopping needs. This trend has sparked significant changes in the way goods are transported, distributed, and delivered, making it a pivotal force shaping the industry's dynamics. The surge in e-commerce has led to demand for efficient and cost-effective freight transport solutions. Online shoppers expect swift and reliable delivery services, often with same-day or next-day delivery options. These initiatives put pressure on logistics companies and retailers to improve their supply chains and distribution networks to meet these demands. Many companies have adopted advanced technologies and innovative solutions to meet e-commerce delivery demands.
Automation and artificial intelligence are harnessed to streamline operations, from order processing to warehouse management and last-mile deliveries. Moreover, e-commerce has fueled the growth of dedicated logistics providers specializing in e-commerce fulfillment, offering services tailored to the unique demands of online retail. The impact of e-commerce on global freight transport is not confined to domestic markets. Cross-border e-commerce has expanded, leading to a surge in international shipping and the need for robust customs clearance and tracking systems. Additionally, the growth of online marketplaces has enabled SMEs to access global markets, necessitating efficient, cost-effective, and reliable cross-border freight solutions.
Segmental Analysis:
Based on Vertical, the market is segmented into Retail and e-commerce, Food and beverage, Automotive, Aerospace and Defense, Pharmaceuticals, Energy, and Others. The exponential growth of e-commerce has positively impacted the global freight transport market, creating a dynamic synergy between the two industries. The growth in online shopping has led to a substantial increase in goods transported. E-commerce companies are shipping products globally, from small parcels to large items, driving up demand for freight transport services. The logistics sector has adapted to meet the unique demands of e-commerce, leading to greater efficiency and innovation. E-commerce companies are investing heavily in technology and supply chain optimization, resulting in streamlined processes and cost-effective transportation solutions.
In addition, government initiatives have also played a significant role. Many governments are recognizing the economic potential of e-commerce and are investing in infrastructure and policies that support its growth. For example, China's Belt and Road Initiative is enhancing connectivity, while the European Union is fostering cross-border e-commerce trade through regulatory harmonization. Moreover, key players in the e-commerce industry, such as Amazon and Alibaba, are continuously expanding their global reach. Amazon Prime's one-day delivery service and Alibaba's extensive global network have heightened customer expectations, requiring efficient freight transport services to meet these demands.
Regional Analysis:
The Freight Transport Market in the Asia-Pacific (APAC) region has asserted its dominance over the global market due to a confluence of several influential factors. This region, comprising countries such as China, Japan, India, South Korea, and others, has witnessed a remarkable economic development and globalization surge, propelling it to the forefront of the global freight transport landscape.
One key factor behind APAC's dominance is the presence of emerging economies such as China and India. China's manufacturing capabilities and exports have reached staggering proportions, driving a relentless demand for freight transport services. China's industrialization and urbanization have led to massive imports of raw materials and components and a correspondingly colossal volume of exports to meet global consumer needs. Similarly, with its vast population and growing disposable income, India has become a major player in domestic and regional cargo movement, further boosting APAC's significance in the global freight transport market.
Furthermore, the geographic positioning of APAC is advantageous for global trade. It is a crucial bridge between major economies in East Asia, Europe, and North America. The region's strategic location fosters significant international trade and transshipment activity, making it a hub for global commerce. Ports like the Port of Shanghai and the Port of Singapore are among the world's busiest, efficiently connecting international trade routes. The vast network of road, rail, air, and sea transportation infrastructure, combined with continuous investments in expanding and modernizing these facilities, has further solidified APAC's dominance.
Key Player Analysis:
The Freight Transport market analysis consists of players such as OVE Decors ULC, Ningbo Shunjie Sanitary Ware Co Ltd, Dyconn Faucet, Fullest LLC, Roca Sanitario SA, Coma Intelligent Technology Co Ltd, Kohler Co, Wellis Magyarorszag Zrt, Caroma Industries Ltd, and Lixil Corp. Among the players in Freight Transport, OVE Decors ULC and Wellis Magyarorszag Zrt are the top two players owing to their diversified product portfolio.
Recent Developments:
Inorganic and organic strategies such as mergers and acquisitions are highly adopted by companies in the Freight Transport market. A few recent key market developments are listed below:
In 2023, XPO completed expanding one of the service centers in Atlanta, US, to strengthen its local presence.
In 2023, A.P. Moller–Master expanded its air freight service by building a 130,000-square-foot import and export gateway near the Los Angeles International Airport.
REGIONAL FRAMEWORK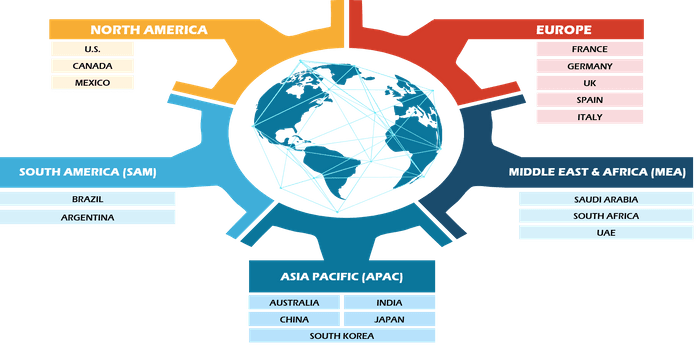 Have a question?

Naveen
Naveen will walk you through a 15-minute call to present the report's content and answer all queries if you have any.

Speak to Analyst
Sample PDF showcases the content structure and the nature of the information with qualitative and quantitative analysis.
Request discounts available for Start-Ups & Universities
MARKET PLAYERS
Sample PDF showcases the content structure and the nature of the information with qualitative and quantitative analysis.
Request discounts available for Start-Ups & Universities

Report Coverage
Revenue forecast, Company Analysis, Industry landscape, Growth factors, and Trends

Segment Covered
This text is related
to segments covered.

Regional Scope
North America, Europe, Asia Pacific, Middle East & Africa, South & Central America

Country Scope
This text is related
to country scope.
OVE Decors ULC
Ningbo Shunjie Sanitary Ware Co Ltd
Dyconn Faucet
Fullest LLC
Roca Sanitario SA
Coma Intelligent Technology Co Ltd
Kohler Co
Wellis Magyarorszag Zrt
Caroma Industries Ltd
Lixil Corp
The Insight Partners performs research in 4 major stages: Data Collection & Secondary Research, Primary Research, Data Analysis and Data Triangulation & Final Review.
Data Collection and Secondary Research:
As a market research and consulting firm operating from a decade, we have published many reports and advised several clients across the globe. First step for any study will start with an assessment of currently available data and insights from existing reports. Further, historical and current market information is collected from Investor Presentations, Annual Reports, SEC Filings, etc., and other information related to company's performance and market positioning are gathered from Paid Databases (Factiva, Hoovers, and Reuters) and various other publications available in public domain.
Several associations trade associates, technical forums, institutes, societies and organizations are accessed to gain technical as well as market related insights through their publications such as research papers, blogs and press releases related to the studies are referred to get cues about the market. Further, white papers, journals, magazines, and other news articles published in the last 3 years are scrutinized and analyzed to understand the current market trends.
Primary Research:
The primarily interview analysis comprise of data obtained from industry participants interview and answers to survey questions gathered by in-house primary team.
For primary research, interviews are conducted with industry experts/CEOs/Marketing Managers/Sales Managers/VPs/Subject Matter Experts from both demand and supply side to get a 360-degree view of the market. The primary team conducts several interviews based on the complexity of the markets to understand the various market trends and dynamics which makes research more credible and precise.
A typical research interview fulfils the following functions:
Provides first-hand information on the market size, market trends, growth trends, competitive landscape, and outlook
Validates and strengthens in-house secondary research findings
Develops the analysis team's expertise and market understanding
Primary research involves email interactions and telephone interviews for each market, category, segment, and sub-segment across geographies. The participants who typically take part in such a process include, but are not limited to:
Industry participants: VPs, business development managers, market intelligence managers and national sales managers
Outside experts: Valuation experts, research analysts and key opinion leaders specializing in the electronics and semiconductor industry.
Below is the breakup of our primary respondents by company, designation, and region:

Once we receive the confirmation from primary research sources or primary respondents, we finalize the base year market estimation and forecast the data as per the macroeconomic and microeconomic factors assessed during data collection.
Data Analysis:
Once data is validated through both secondary as well as primary respondents, we finalize the market estimations by hypothesis formulation and factor analysis at regional and country level.
3.1 Macro-Economic Factor Analysis:
We analyse macroeconomic indicators such the gross domestic product (GDP), increase in the demand for goods and services across industries, technological advancement, regional economic growth, governmental policies, the influence of COVID-19, PEST analysis, and other aspects. This analysis aids in setting benchmarks for various nations/regions and approximating market splits. Additionally, the general trend of the aforementioned components aid in determining the market's development possibilities.
Various factors that are especially aligned to the country are taken into account to determine the market size for a certain area and country, including the presence of vendors, such as headquarters and offices, the country's GDP, demand patterns, and industry growth. To comprehend the market dynamics for the nation, a number of growth variables, inhibitors, application areas, and current market trends are researched. The aforementioned elements aid in determining the country's overall market's growth potential.
The "Table of Contents" is formulated by listing and analyzing more than 25 - 30 companies operating in the market ecosystem across geographies. However, we profile only 10 companies as a standard practice in our syndicate reports. These 10 companies comprise leading, emerging, and regional players. Nonetheless, our analysis is not restricted to the 10 listed companies, we also analyze other companies present in the market to develop a holistic view and understand the prevailing trends. The "Company Profiles" section in the report covers key facts, business description, products & services, financial information, SWOT analysis, and key developments. The financial information presented is extracted from the annual reports and official documents of the publicly listed companies. Upon collecting the information for the sections of respective companies, we verify them via various primary sources and then compile the data in respective company profiles. The company level information helps us in deriving the base number as well as in forecasting the market size.
3.4 Developing Base Number:
Aggregation of sales statistics (2020-2022) and macro-economic factor, and other secondary and primary research insights are utilized to arrive at base number and related market shares for 2022. The data gaps are identified in this step and relevant market data is analyzed, collected from paid primary interviews or databases. On finalizing the base year market size, forecasts are developed on the basis of macro-economic, industry and market growth factors and company level analysis.
Data Triangulation and Final Review:
The market findings and base year market size calculations are validated from supply as well as demand side. Demand side validations are based on macro-economic factor analysis and benchmarks for respective regions and countries. In case of supply side validations, revenues of major companies are estimated (in case not available) based on industry benchmark, approximate number of employees, product portfolio, and primary interviews revenues are gathered. Further revenue from target product/service segment is assessed to avoid overshooting of market statistics. In case of heavy deviations between supply and demand side values, all thes steps are repeated to achieve synchronization.
We follow an iterative model, wherein we share our research findings with Subject Matter Experts (SME's) and Key Opinion Leaders (KOLs) until consensus view of the market is not formulated – this model negates any drastic deviation in the opinions of experts. Only validated and universally acceptable research findings are quoted in our reports.
We have important check points that we use to validate our research findings – which we call – data triangulation, where we validate the information, we generate from secondary sources with primary interviews and then we re-validate with our internal data bases and Subject matter experts. This comprehensive model enables us to deliver high quality, reliable data in shortest possible time.
Trends and growth analysis reports related to Freight Transport Market
---