Honeywell International Inc., Aireon LLC, Rockwell Collins, and Garmin, Ltd- NOTABLE MARKET PARTICIPANTS IN FLIGHT TRACKING SYSTEM MARKET
The flight tracking system market is highly competitive in nature with a considerable number of players, having a high level of dominance over the overall revenue share. Most of the companies operating in the flight tracking system market are present globally and have a wide distribution and sales network through partnerships or authorized dealers.
The most notable flight tracking system market participants are Honeywell International Inc., Aireon LLC, Rockwell Collins, Garmin, Ltd., Flyht Aerospace Solutions Ltd, Spider Tracks Limited, Skytrac Systems Ltd., and Blue Sky Networ kfor a considerable share of the market owing to their product offerings to the market.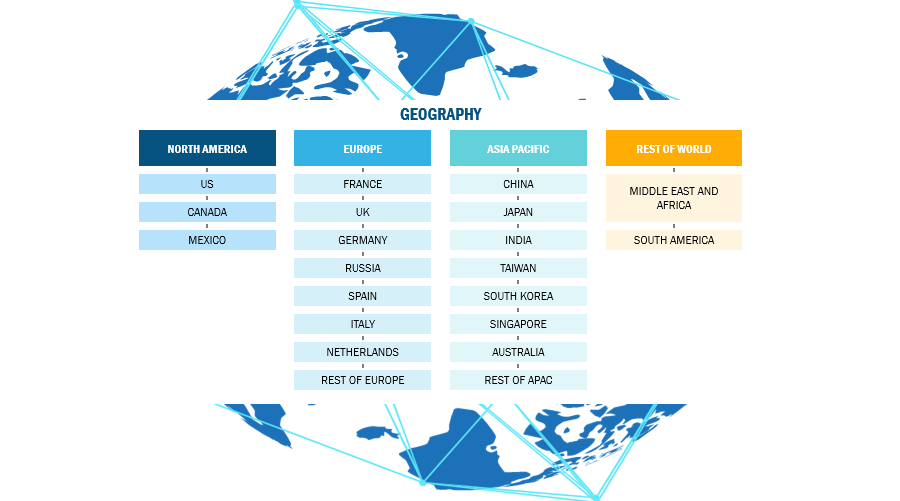 Market leaders are involved in mergers and acquisitions of smaller flight tracking system market players. Many well-known flight tracking system providers are present in the market to provide flight tracking solutions to its customers. The larger firms are adopting the strategy of acquiring and collaborating with various companies to enhance its capabilities and expand its footprint in different geographies. This type of strategy allow the companies to strengthen its footprint in the market and also its brand name. For instance, in 2018 Garmin Ltd. announced acquisition of Flight Plan LLC a provider of electronic flight planning, scheduling, and trip support services. The acquisition is expected to help Garmin in business expansion and product innovation.
Many well-known, as well as small local companies, are present in the flight tracking system market to provide diversified products to its customers. The larger firms are adopting the strategy of acquiring small firms to enhance its product portfolio and expand its footprint in different geographies. Few on the important Merger and acquisitions from the industry are mentioned below:
| | | |
| --- | --- | --- |
| Year | News | Country |
| 2018 | FLYHT acquired Panasonic Weather Solutions assets. The company acquired 27 employees; 10 service contracts with airlines in North America, Europe and Southeast Asia, including a major Asian carrier; an Iridium Value Added Reseller (VAR) license, and a Federal Aviation Administration Parts Manufacturer Approval (PMA) capability. | North America |
| 2018 | Garmin Ltd. announced acquisition of Flight Plan LLC a provider of electronic flight planning, scheduling, and trip support services. The acquisition is expected to help Garmin in business expansion and product innovation. | Europe |
| 2017 | Blue Sky Network acquired Applied Satellite Engineering a leading designer and manufacturer of advanced satellite communication (SATCOM) equipment with the aim of expansion of its reach and enhance its capabilities. | North America |