Technological Advancements in Fine Art Logistics Boost Fine Art Logistics Market Growth
According to our latest market study on " Asia Pacific Fine Art Logistics Market Forecast to 2030 – COVID-19 Impact and Regional Analysis – by Type and End User," the market was valued at US$ 2,051.20 million in 2022 and is expected to reach US$ 3,149.10 million by 2030; it is expected to account for a CAGR of 5.5% from 2022 to 2030.
The logistics of fine arts are becoming increasingly complex and are developing into a holistic system. The rapid growth of the art sector is compelling art delivery companies to adopt modern technologies, improve value-added service standards, and provide the best customer experience. The security and safety of fine art are a priority for art owners and collectors. As a result, logistic companies have a growing focus on providing secure and safe transportation and storage solutions for fine art. The artworks are inventoried using barcode labels. Inventory levels and container contents are tracked via mobile devices with the help of the barcode scanner.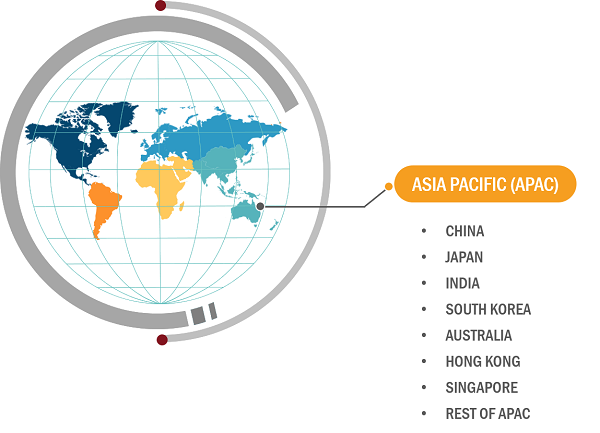 ---
Asia Pacific Fine Art Logistics Market to Grow at a CAGR of 5.5% to reach US$ 3,149.10 million from 2022 to 2030
Download Free Sample
---
Asia Pacific Fine Art Logistics Market Size and Forecasts (2020 - 2030), Regional Share, Trends, and Growth Opportunity Analysis Report Coverage: By Type (Transportation, Packaging, Storage, Import Clearance, and Others) and End-user (Art Dealers & Galleries, Auction Houses, and Museum & Art Fairs)
Over the years, technological advancements have made it feasible for next-generation art packaging. Recently, many fine art logistic services businesses such as ArtMoves, Fine Art Shippers, and Worldwide Art Services have employed a wide range of common and specialized materials, including bioplastic packaging materials, which are widely used over traditional plastic ones.
In APAC, the fine art logistics market share in Japan is experiencing significant growth due to several factors such as increasing global interest in Japanese art, rising efforts to promote cultural exchange, and upsurging number of exhibitions and auction houses for fine arts. The country's rich cultural heritage, renowned art collections, and thriving art market contribute to the demand for specialized logistics services in the fine art logistics market. Additionally, the rising number of art fairs, galleries, and museums in Japan has created a need for reliable and secure transportation and handling of valuable artworks. Mr. Makoto Mori, a representative from Japan's Katolec Corporation, reported on the rapid development of the art world in Tokyo and Osaka, indicating increased demand for fine art logistics market share to cater to the expanding art scenes in these cities.
The air transport industry, including airlines and its supply chain, contributes significantly to the GDP of South Korea, with a portion directly linked to the fine art logistics market. Additionally, spending by foreign tourists supports the fine art logistics market growth, highlighting the country's appeal as a cultural destination. As observed by Lena Choi, Manager of Dongbu Art Co. Ltd., the quantitative increase in the Korean art market indicates a growing demand for fine art logistics market. This is fueled by renowned art institutions such as National Museum of Modern and Contemporary Art (MMCA) Seoul and the Busan Museum of Art, attracting local and international exhibitions. Also, the air transport sector and foreign tourists arriving by air contribute 3.4% to South Korea's GDP. The efficient movement of artworks facilitated by the air transport industry and the demand for cultural experiences from foreign tourists would create opportunities for transporting and exhibiting artworks in the coming years. This interdependence among air transport, tourism, and the fine art logistics market fuels its expansion in South Korea.
Regional Overview
Baltrans International Moving Limited, Warehouse Terrada, Malca-Amit, Helu-Trans Group, Ysds Hong Kong, Fine Art Shippers, Lotus Fine Arts, Crown Worldwide, Brink's Incorporated, and Crozier Fine Arts Ltd are among the key fine art logistics market players profiled during this study. In addition, several other important fine art logistics market players were studied and analyzed during this study to get a holistic view of the market and its ecosystem.
Contact Us

Phone: +1-646-491-9876
Email Id: sales@theinsightpartners.com
Download Free PDF Brochure
---
Related Readings
---