According to our latest market study on "Autonomous Navigation Market Forecast to 2027 – COVID-19 Impact and Global Analysis – by Solution (Sensing System, Navigation System, Processing Unit, and Software), Application (Commercial and Defense), Vehicle Type (AGVs, Mobile Robots, UUVs, Drones, and Others), and Platform (Land, Marine, and Space)," the market was valued at US$ 427.8 million in 2019 and is projected to reach US$ 796.0 million by 2027; it is expected to grow at a CAGR of 10.1% from 2020 to 2027.
The rapid change in modern warfare has been urging the governments to allocate higher amounts to respective military forces. The higher military budget allocation enables the military forces to purchase robust indigenous technologies, such as autonomous navigation technology, and various other technologies from international manufacturers. The military vehicle modernization practices are peaking in the current scenario among most military forces to keep the personnel and vehicles mission-ready. To modernize vehicles, the defense ministries across the world are investing substantial amounts in newer technologies—such as autonomous drones, AGVs, and UUVs. This factor is boosting the growth of the military autonomous navigation market.
Favorable economic conditions in North America bolster the growth of the startup hub. For example, Flyability (the Swiss creator of the groundbreaking Elios 2 drone for indoor inspections) opened its first US office in Denver, Colorado, in January 2020 to continue its rapid expansion into the US markets and offer robust customer and partner support. Such factors contribute to fair competition for employment in the various companies in North America.
The emerging autonomous navigation market players are gaining industry recognition as they are capable of offering sealing solutions at competitive prices. Due to the slow rate of the emergence of new players, the impact of threat to new entrants in the market is low in the present scenario. However, with the projected increase in the number of new market entrants offering cost-effective products, this threat to new entrants would also reach moderate levels.
Impact of COVID-19 Pandemic on Autonomous Navigation Market
According to the latest report from World Health Organization (WHO), the US, Spain, Italy, France, Germany, the UK, Russia, Turkey, Brazil, Iran, and China are among the worst affected countries due to the COVID-19 outbreak. The outbreak was first reported in Wuhan, China, in December 2019. The crisis is adversely affecting the industries worldwide. The global economy is witnessing the worst hit, and it is likely to continue in 2021 also.
The governments of countries are restricting the transportation of humans and goods owing to the continuous growth in the number of COVID-19 infected patients. The manufacturing and construction industries, warehouses, and coal-fired plants are experiencing a temporary shutdown in their activities. Therefore, the use of autonomous technologies in systems is interrupted. The procurement of new systems with autonomous technology was declined in the first quarter of 2020. In addition, the restrictions on supply chain activities are hindering the development cycle and testing of autonomous navigation.
Autonomous Navigation Market – Geographic Breakdown, 2019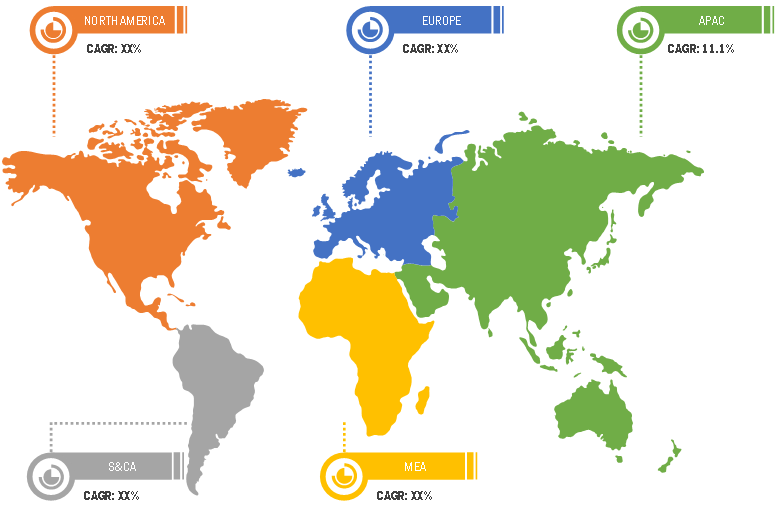 The report segments the global Autonomous Navigation market as follows:

Autonomous Navigation Market – by Solution
Sensing System

Processing Unit

Software
Autonomous Navigation Market – by Application

Autonomous Navigation Market – by Vehicle Type
AGVs

Mobile Robots

UUVs

Drones

Others
Autonomous Navigation Market – by Platform

Autonomous Navigation Market – by Application

Autonomous Navigation Market – by Geography
North America
Europe

France

Germany

Italy

UK

Russia

Rest of Europe

Asia Pacific (APAC)

China

India

South Korea

Japan

Australia

Rest of APAC

Middle East and Africa (MEA)

Saudi Arabia

UAE

South Africa

Rest of MEA

South America (SAM)
Contact Us
Contact Person: Sameer Joshi
Phone: +1-646-491-9876
Email Id: sales@theinsightpartners.com