The data classification market size is expected to reach US$ 3,577.49 million by 2027. Registering at a CAGR of 27.6% during the forecast period of 2020 to 2027, according to a new research study conducted by The Insight Partners.
Integration of AI and ML into Data Classification Provide Growth Opportunities to Data Classification Market Players
The report highlights the factors driving and restraining the market growth, as well as enumerates prominent players in the market with their recent developments.
Integration of AI and ML into data classification is anticipated to provide growth opportunities for data classification providers
In the new era of fueling data, the advent of big data and machine learning will prove to be a game-changer among industries. Big data requires the existence of data classification and perform its task of delivering quality information for management decision-making. The need to classify data is characterized by its large volume and speed, as well as various types of information contained in a structured or unstructured way. Similarly, due to its ability to learn the tags for every kind of information set in the system, machine learning will boost the market for data classification. A few stats are as follows:
Around 76% of the US companies have exceeded their sales targets with the use of ML

The product sales of European banks have increased by 10% and lowered the churn rates by 20%, with ML AI and machine learning-driven apps being a leading category among funded start-ups. The number of companies investing in ML is expected to double in the next three years

40% of the US firms use ML to improve their sales and marketing
The data classification market is segmented into component, application, vertical, and geography. North America held the largest share of the data classification market, followed by Europe and Asia Pacific,in 2019. Based on component, the data classification market is segmented into solution and services. Based on application, the data classification market is segmented into GRC, Web, Mobile, Email Protection, and Others. Based on vertical, the data classification market is segmented into: BFSI, IT and Telecom, Media and Entertainment, Retail, Education, Healthcare, and Others.
BOLDON JAMES, DATAGUISE, Google LLC, Informatica, Microsoft, Netwrix Corporation, Open Text Corporation, PKWARE, Inc., Symantec Corporation, and Titus are some of the major companies offering products in data classification market worldwide.
Lucrative Regional Data Classification Market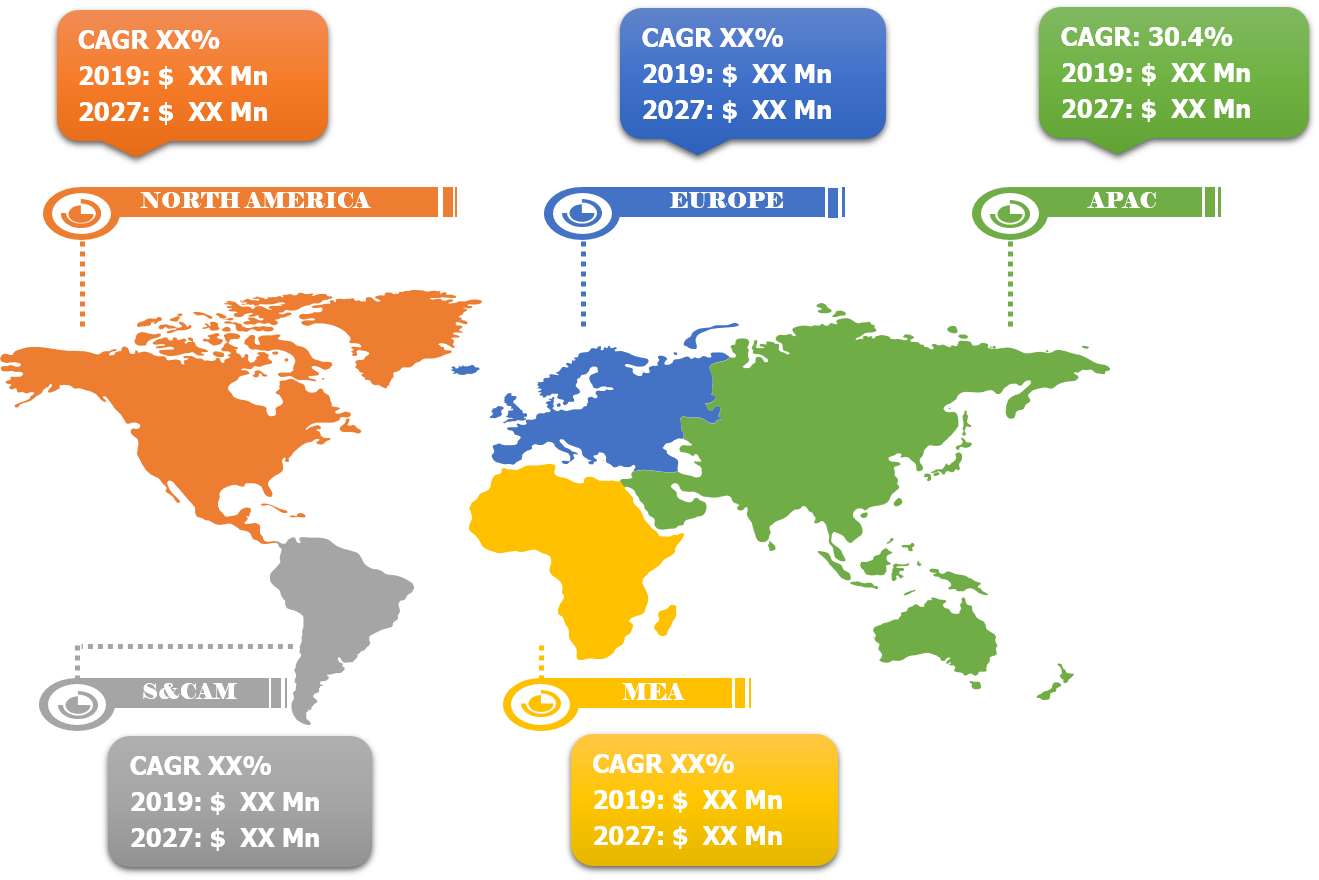 Report : Data Classification Market Forecast to 2027 - COVID-19 Impact and Global Analysis by Solution (Solution, Services); Application (GRC, Web, Mobile, and Email Protection, Others); Vertical (BFSI, IT and Telecom, Media and Entertainment, Retail, Education, Healthcare, Others)
Impact of COVID-19 Pandemic on Data Classification Market
The COVID-19 outbreak, which began in Wuhan (China) in December 2019, has spread at a fast pace worldwide. The global factory shutdowns, travel bans, and border lock downs to combat and contain the outbreak have impacted every industry and economy worldwide. Though the industries are generating high volume of data, at present their operations are heavily interrupted due to which sales of data classification would see a decline. Moreover, the business functions of SMEs are disturbed due to temporarily business shutdown and lock down. The global travel bans imposed by countries in Europe, Asia Pacific, North America, and others are affecting the business collaborations and partnerships opportunities across industries. All these factors are anticipated to negatively impact the growth of the data classification market.
The report segments the global data classification market as follows:
By Component
By Application
By Vertical
BFSI

IT and Telecom

Media and Entertainment

Retail

Education

Healthcare

Others
By Geography
Contact Us
Contact Person: Sameer Joshi