Increasing use of malt extracts in the beverage industry to escalate market growth at 5.6% CAGR during 2019–2027
According to our latest market study on "Global Malt Extracts Market Forecast to 2027 – Covid-19 Impact and Global Analysis – by Form (Liquid and Powder); Nature (Organic and Conventional); Application (Food, Beverages, Pharmaceuticals, Others); and Geography," the market was valued at US$ 815.79 million in 2018 and is projected to reach US$ 1,321.66 million by 2027; it is expected to grow at a CAGR of 5.6% from 2019 to 2027. The report highlights key factors driving the market growth and prominent players along with their developments in the market.
Increasing use of malt extracts in various applications and rising popularity of craft beer are the key factors fueling the global malt extracts market. However, the seasonal variations hamper the market growth. Rising consumer demand for healthier foodstuff is a major focus of all segments of the food and beverages sectors worldwide. Food processors and manufacturers worldwide are finding better ways to formulate their current products, along with creating more innovative and newer products, to meet this increasing demand. This has resulted in the propagation of new trends for extracts used in these products. In the milk drink and soft drink segment, there are presently two trends that are inevitable for manufacturers—beverage should contain no added sugar, and it should constitute 100% natural extracts and ingredients. However, it can be hard to source such Ingredients fitting into these two criteria, and as a result, beverage processors and manufacturers have already begun to exploring ways to create beverages in line with these trends. Rather than replacing the sugar component, leading manufacturers have instead ventured into looking for novel natural ingredients entirely, which they can integrate into their products for sweetness and functional benefits. As a natural ingredient or food additive with inherent sweetness, eradicating the need for sugar, malt extracts fits in both the parameters that consumers look for in beverages.
Malt extract is derived from sprouted grains and is used as a substitute for honey as well as sugar needed to feed yeast in bakery foodstuffs. Malt can also decrease the need for additional artificial sweeteners in bakery products and can be labeled as sugar-free. Similarly, as diastatic malt is rich in enzymes and vitamins, it upsurges the nutritional value of baked products and also assists in extending the shelf life of baked products. For instance, malted barley extract substitutes the sugar required for feeding yeast at a ratio of 3:4 in bakery and confectionery products; thus, 12 oz of malted barley extract replaces 16 oz of sugar.
Maltexco S.A, Malteurop Group, IreksGmbh, Malt Products Corporation, United Malt Group, GroupeSoufflet, Muntons Plc, Boortmalt N.V., Holland Malt, and Rahr Corporation are among the well-established players present in the global malt extracts market.
Impact of COVID-19 Pandemic on Malt Extracts Market
The COVID-19 pandemic first began in Wuhan (China) in December 2019, and since then, it has spread around the globe at a fast pace. The outbreak has affected economies and industries due to imposed lockdowns, travel bans, and business shutdowns. Food & beverages is one of the world's major industries suffering serious disruptions such as supply chain breaks, technology event cancellations, and office shutdowns as a result of this outbreak. This is further projected to impact the demand for malt extracts products globally.
Malt Extracts Market Breakdown – by Region, 2018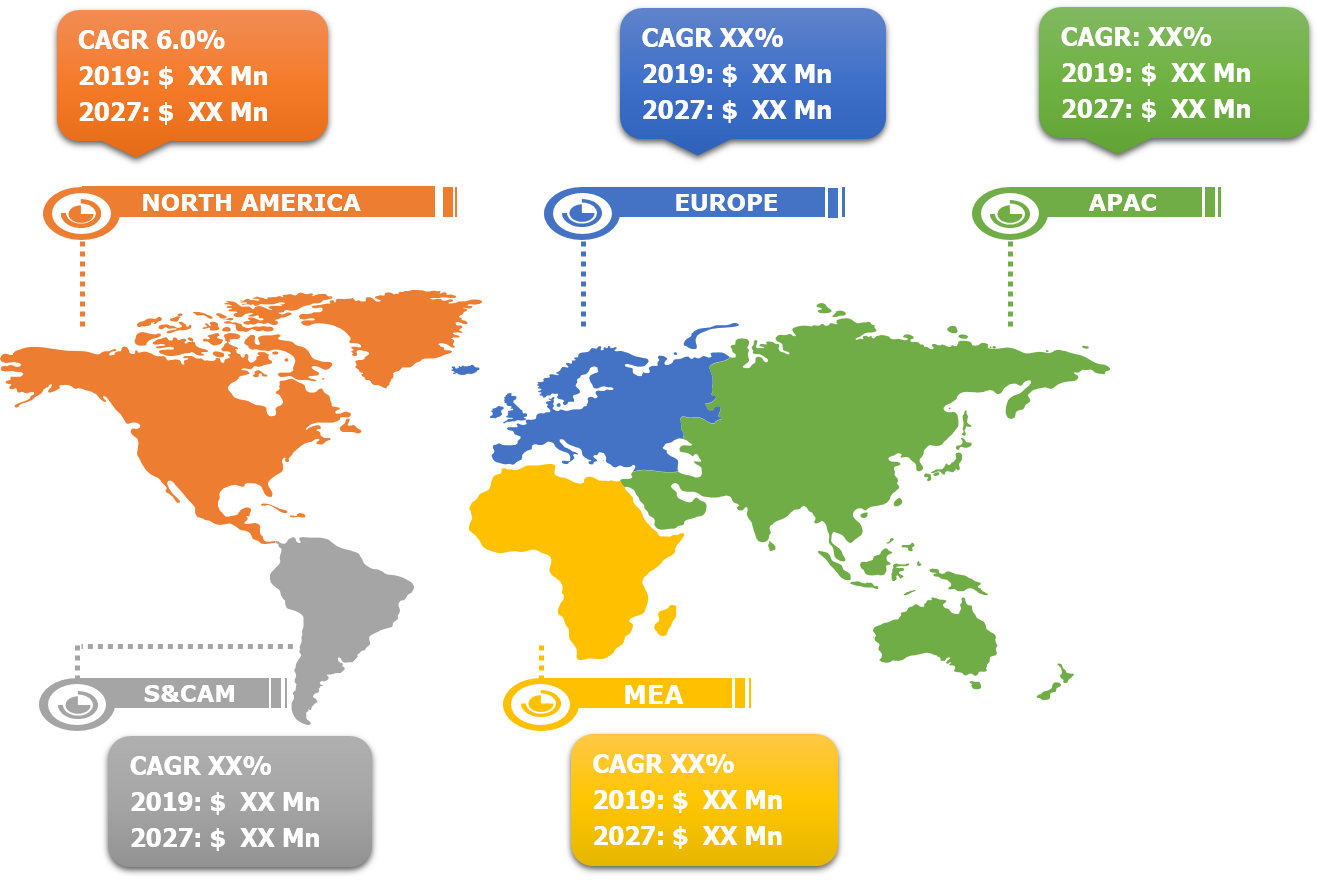 The report segments the global malt extracts market as follows:
By Form
By Nature
By Application
Food

Beverages

Pharmaceuticals

Others
By Geography
Contact Us
Contact Person: Sameer Joshi
Phone: +1-646-491-9876