North America to Dominate Global Projector Screen Market
According to our latest market study on "Projector Screen Market Forecast to 2027 – COVID-19 Impact and Global Analysis – by Type (Fixed Frame, Tripod, Folding Frame, Floor Rising/Pull Up, Electric, Manual, Others); End User (Education, Media and Entertainment, Healthcare, Government and Defense, Commercial, Personal, Others)," the market was valued at US$ 7327.96 million in 2020 and is projected to reach US$ 13503.98 million by 2027; it is expected to grow at a CAGR of 9.6% from 2020 to 2027. The report highlights the key factors driving the market growth and prominent players with their developments in the market.
The global projector screen market has been analyzed based on historical, current, and future trends in the countries across the global region. Increasing adoption of digital technologies in developed as well as developing nations is the key factor propelling the market growth. Projector screens are continuously supporting virtual operations, analysis, and communication of businesses; thus, it has major adoption ratio in offices of each industry. There is an immense growth in the projector market; hence, each country would witness the launch of more enhanced projector screens technology offering high quality projection and advanced portable projectors.
As residential customers are identifying the potential of projector screen, the market players are focused to develop short distance projection screen technologies. The COVID-19 further supplemented the market growth in residential sector as customers are demanding large screens to experience cinema and other shows at home. Besides, growing demand from commercial segment, such as restaurants, sport bars, and shopping malls is pressurizing projector screen manufacturers to improve offering suitable for particular location. Companies operating in the market adopt various marketing strategies, such as new product developments, partnerships, and acquisitions, to optimize their existing offerings and expand their portfolio to target a significant number of customers. For instance, in November 2020, 2019, Elite Screens, provider of advanced projector screens introduced new Elite Projector line, a combined package of portable devices. The package includes screen and projector to enhance customers experience for outdoor movies. To increase the customer base and market share, the company introduced a combined solution to enhance service such one stop solution. Thus, all the above factors are leading toward the growth of the market in global regions.
Surge in demand from emerging countries to provide numerous business opportunities for market payers.
Digital transformation is growing at a faster rate in North America, Europe, and Asia pacific with an advent of supporting digital devices. China, India, the US, Germany, and the UK are among the countries that are strongly adopting digital technologies. Further, rising growth in cinema industry in Asian region is accelerating the adoption of projector screens. For instance, in July, 2019, IMAX China in partnership with CGV, a South Korean cinema chain has announced a launch of new cinema projector screens in China. Around 40 new screens will be installed under the partnership to provide enhanced large screen movie experience for customers. Also, PVR, an Indian cinema chain also started to install Barco cinema projectors in India. Company is planning to install approx. 150 screens in India to target potential customers present in Indian market.
Projector screen Market: Regional Growth, 2020–2027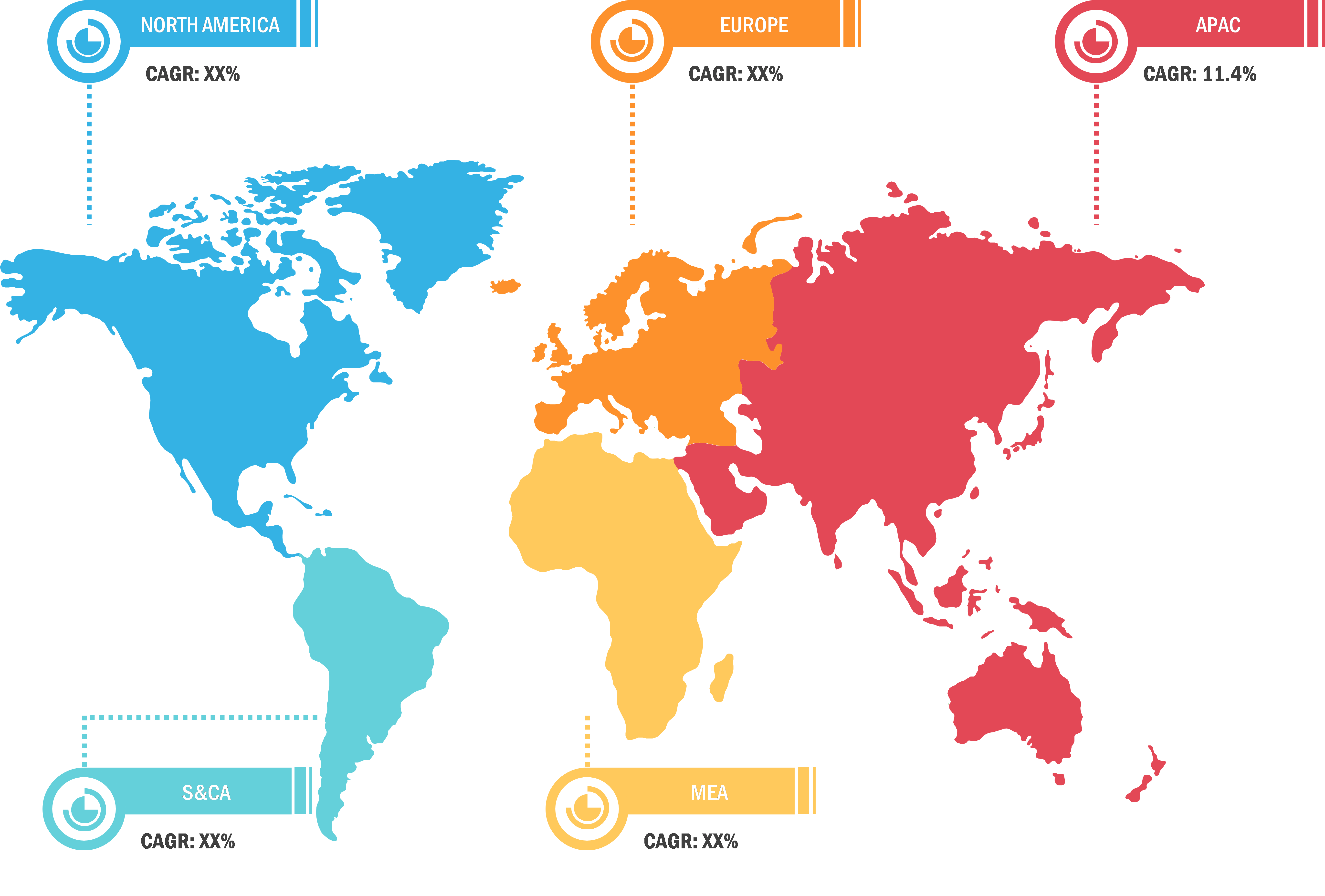 The report segments the global projector screen market as follows:
By
Types
Fixed Frame

Tripod

Folding Frame

Floor Rising/Pull Up

Electric

Manual

Others
By
End User
By Geography
Contact Us
Contact Person: Sameer Joshi
Phone: +1-646-491-9876
Email Id: sales@theinsightpartners.com