The demand for whistleblowing software among small enterprises is stimulating demand for whistleblowing software
According to our latest market study on "Whistleblowing Software Market Forecast to 2027 – COVID-19 Impact and Global Analysis by Deployment Type (Cloud and Web-based); and Enterprise Size (SMEs and Large Enterprises); Geography" the market was valued at US$ 81.16 Million in 2019 and is projected to reach US$ 149.30 Million by 2027; it is expected to grow at a CAGR of 9.6% from 2020 to 2027. The report highlights the key factors driving the market growth, and prominent players and their developments in the market.
SMEs play a significant role in all economies. As per the World Bank, these enterprises contribute to ~40% of GDP and ~60% of total employment in the emerging economies. SMEs have more cost pressure, and they avoid investing in high-cost, high-tech solutions and services. In highly competitive global market landscape, it is necessary for small businesses to consider whistleblower compliance guidelines. The small businesses are bound to include whistleblower policies that motivate the staff to report any misconduct at their workplaces while protecting the business' legal, financial activities as well as the reputation. For the SMEs committed to the whistleblower compliance, the hotlines & anonymous reporting tools act as a reminders for staff so that they can report the perceived illegal activity without any fear. All such aspects are projected to impact the adoption of whistleblowing software among SMEs. The global small & medium enterprises are expected to reach US$ 31.54 billion by 2022, which is expected to create significant global demand for whistleblowing technology.


Business Keeper AG; Canary Whistleblowing System; Convercent; Deloitte; Ethicontrol; EthicsGlobal, LLC; Got Ethics A/S; Hello Ethics (ILLIX USA LLC); NAVEX Global, Inc.; and Whispli Inc. are the leading players operating in the whistleblowing software market.


COVID-19 Impact on Whistleblowing Software Market
According to the World Health Organization (WHO) report, the US, Brazil, India, and Russia, are some of the worst affected countries due to the COVID-19 outbreak. The COVID-19 crisis has affected various industries worldwide in a negative manner and hence, the global economy is anticipated to face a slump in the year 2020 and likely in 2021. The COVID-19 outbreak has created challenges for the whistleblowing program. Remote working has generated major challenges, which limits the organization's visibility of employee issues and disputes, thereby hindering the effectiveness of normal channels of reporting for staff to flag issues. Moreover, there may be delays or failure to respond to the reports made by the employees as the people involved in the whistleblowing program might have other critical strategic responsibilities. Also, the third parties involved in the whistleblowing programs might not be able to perform efficiently as they might experience disruptions in their operations due to this pandemic.


Whistleblowing Software Market: Regional Growth, 2020–2027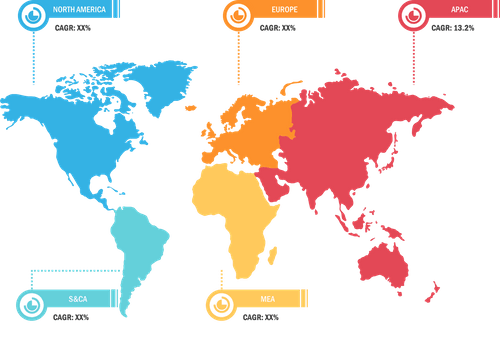 The report segments the global whistleblowing software market as follows:
By Deployment Type
By Enterprise Size
Contact Us
Contact Person: Sameer Joshi