The advanced composites market size is expected to reach US$ 68.9 billion by 2028, registering at a CAGR of 9.1% from 2022 to 2028, according to a new research study conducted by The Insight Partners.
Growing Application of Advanced Composites in Several Industries Catalyzes Advanced Composites Market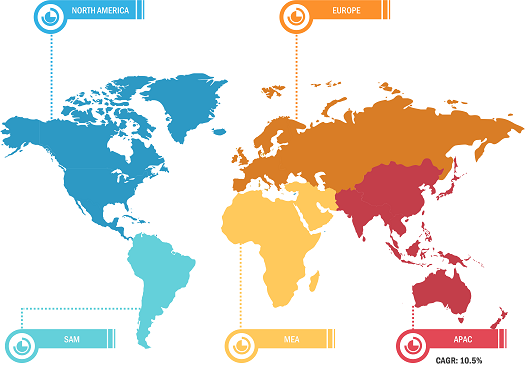 Report : Advanced Composites Market Forecast to 2028 – COVID-19 Impact and Global Analysis – by Product (Aramid, Carbon, and Glass), Resin Type (Advanced Thermosetting Composites and Advanced Thermoplastic Composites), End Use Industry (Transportation, Aerospace & Defense, Wind Energy, Sporting Goods, Electrical & Electronics, Civil Engineering, Pipes & Tanks, Medical, Marine, and Others), and Geography
Source: The Insight Partners Analysis
Advanced composites materials or advanced polymer matrix composites are lightweight materials with high strength and modulus to elasticity. These products are manufactured using fibrous material embedded in different resin matrices. Hence, the use of advanced composites is significantly growing in the aerospace & defense, marine, sporting goods, transportation, electrical & electronics, civil engineering, pipes & tanks, medical, and wind energy industries.
The growing use of advanced composite materials reduces the weight of the equipment used in the aerospace & defense industry, resulting in enhanced equipment performance. Further, the growing demand for advanced composites in manufacturing turbines is expected to boost the market growth. For instance, in December 2020, Toray Advanced Composites announced that it had completed a long-term supply agreement with Joby Aviation, the California-based aircraft company, for the composite material used for its aircraft. Joby Aviation will use Toray's carbon fiber composite materials to provide global communities with fast, affordable, and zero-emissions aerial ridesharing. In May 2021, Impossible Objects signed a joint development agreement with Owens Corning, a building and industrial materials provider, to establish new materials for its composite-based additive manufacturing (CBAM) technology. Further, manufacturers of advanced composites are undertaking supply agreements with various end use industries to secure their positions in the advanced composite market. Thus, the increase in the number of contracts and agreements between the market players is driving the advanced composites market growth.
Moreover, the growing requirement to reduce the global carbon footprint and pollution has led to the advanced composites market growth. With governments of different nations attempting to reduce pollution and encouraging the use of fuel-efficient automobiles, it is critical for automotive manufacturers to work with the government to lower the weight of cars to achieve greater efficiency. Advanced composite materials aid in the production of fuel-efficient automobiles and airplanes, lowering emissions and smog. As a result, the impact of rapidly rising gasoline prices and carbon emissions will be mitigated. This has resulted in numerous research and development operations on the market and associated technologies. Thus, the rising requirement for improving vehicle and aircraft economy, lowering fuel costs, reducing pollution, and producing lightweight automobiles is boosting the demand for advanced composites.
Further, an expanding number of industry sectors are getting aware of the benefits of advanced composite materials. Composites are providing a competitive edge to industries that have historically utilized steel or aluminum constructions. It is no longer limited to aerospace, high-performance yachting, and wind energy applications. Advanced composites are being used on building facades, medical uses, truck cabins, and a variety of other applications. Hence the wide application of advanced composites is bolstering the market growth.
Toray Industries, Inc.; Koninklijke Ten Cate NV; Teijin Limited; Hexcel Corporation; SGL Group; Cytec Solvay Group; Owens Corning; E. I. Dupont De Nemours and Company; Huntsman Corporation; and Momentive Performance Materials Inc. are a few of the key advanced composites market players profiled during the study. Several other major companies were analyzed during this research study to get a holistic view of the advanced composites market and its ecosystem. 
Contact Us
Contact Person: Sameer Joshi
Phone: +1-646-491-9876
Email Id: sales@theinsightpartners.com