Various Health Benefits Associated with Cinnamon Bark to Escalate Market Growth at 8.0% CAGR during 2020–2027
According to the latest market study on "Cinnamon Bark Market Forecast to 2027 – COVID-19 Impact and Global Analysis – by Product Type (Chinese Cinnamon, Sri Lanka Cinnamon, and Others)and End Use (Spice and Others)," the market was valued at US$ 922.68million in 2019 and is projected to reach US$ 1,689.39million by 2027; it is expected to grow at a CAGR of 8.0 % during 2020–2027. The report highlightskey driving factorsand prominent market players along with their developmentsin the market.
Cinnamon bark is primarily used as an aromatic condiment and flavoring additive in a wide variety of cuisines, sweet and savory dishes, snacks, breakfast cereals, traditional foods, and tea. It is mainly used to treat gastrointestinal upset, gas, and diarrhea. Use of cinnamon bark in diet stimulates appetite;it is also effective against common cold and flu,menstrual cramps, and infections caused by parasitic worms and certain bacteria. Cinnamon bark oil are believed to reduce spasms and gas.
The use ofcinnamon barkin various cuisines isrising due to its health benefits. Cinnamoncontains antioxidantssuch as polyphenols, thatprovide protection against oxidative damagecaused by free radicals. Cinnamon also has anti-inflammatory properties, which can be useful in controlling chronic inflammation of self tissues. Cinnamon also helps in reducingrisks related to heart diseases by loweringthe levels of LDL cholesterol and triglycerides. Cinnamaldehyde content of cinnamon bark provides it antibacterial and antiparasitic properties and helps cure common old and flu-like influenza. Cinnamon is effective againstdiabetes as it helps lower the blood sugar levelsthrough several mechanisms.
The COVID-19 outbreak,first reported in Wuhan, China,in December 2019, has spread rapidly in the world. Implementation oflockdowns, travel bans, and business shutdownto control the spread of infection hasrestricted production activities andsuppliesof food and beverages products. Consequently, players operating in the market have witnessed significant business loss.
Biofoods Pvt. Ltd.; Goya Foods, Inc.; HDDES Group; The Bart Ingredients Company Ltd; EOAS Organics Pvt Ltd.; The C.F. Sauer Company; First Spice Mixing Company, Inc.; Cino Ceylon; Cassia Co-op; and Frontier Co-op are among the well-established players in the global cinnamon barkmarket.
Global Cinnamon Bark Market Breakdown—by Region, 2019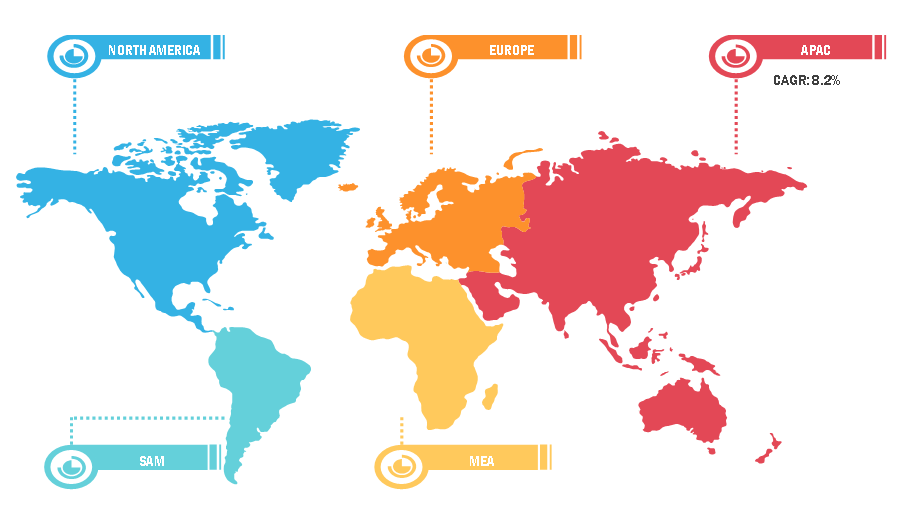 The report segments the global cinnamon barkmarket as follows:
By Product Type
Chinese Cinnamon

Sri Lanka Cinnamon

Others

By End Use

By Geography
North America

Europe

Germany

France

Italy

UK

Russia

Rest of Europe

Asia Pacific (APAC)

Australia

China

India

Japan

South Korea

Rest of APAC

Middle East and Africa (MEA)

South Africa

Saudi Arabia

UAE

Rest of MEA

South America

Brazil

Argentina

Rest of South America
Contact Us
Contact Person: Sameer Joshi