Increase in Demand for Cut Flowers for Decorative Purposes to Escalate Market Growth at 4.1% CAGR during 2020–2027
According to the latest market study on "Cut Flowers Market to 2027 – COVID-19 Impact and Global Analysis – by Flower Type (Rose, Carnation, Lilium, Chrysanthemum & Gerbera, and Others) and Application (Home and Commercial)," the market was valued at US$ 34,347.23 million in 2019 and is projected to reach US$ 45,876.50 million by 2027; it is expected to grow at a CAGR of 3.9% during 2020–2027. The report highlights key driving factors and prominent market players along with their developments in the market.
The five main type of cut flowers available are rose, carnation, lilium, chrysanthemum, and gerbera, and other species. Cut flowers are the flower buds (often with some stem and leaf) that have been cut from the plant. It is usually removed from the plant for decoration. Typical uses are in wreaths, vase displays, and garlands. Many gardeners harvest their own cut flowers from domestic gardens, but there is a significant floral industry for cut flowers in most countries. The plants cropped vary by climate, culture and the level of wealth locally. The plants are raised specifically for the purpose, in field or glasshouse growing conditions. Cut flowers can also be harvested from the wild.
Fresh cut flowers are used commonly for decoration such as vase arrangements and bouquets at formal events; designs for weddings and funerals; gifts on occasions such as in times of illness, or during holidays such as Christmas and Easter; corsages and boutonnieres; and informal displays to beautify homes and public places. They may be used in boutonnieres, corsages, wreaths, formal and informal displays, and similar ornamental articles. Interior designers and wedding planners make use of decorative flowers to enhance the beauty of their work. Beautiful flowers, with respect to the common perception which people possess, are often in more demand. Flowers like roses, sun flowers, and carnation are always in high demand in festivals. Companies such as Karen roses and Multiflora provide cut flowers for the purpose of decoration.
The COVID-19 outbreak was first reported in Wuhan, China, in December 2019, and since then, it has spread at a fast pace globally. Lockdowns, travel bans, and business shutdown measures implemented to curb the spread of infection have led to limitations on the supplies of consumer goods, floriculture, and horticulture products. This represents a significant loss for cut flower manufacturers.
Afriflora Sher; Washington Bulb Co., Inc.; Oserian; Dümmen Orange; The Queen's Flowers; The Kariki Group; Selecta one; Karen Roses Company; MultiFlora; and Rosebud Limited are among the well-established players in the global cut flowers market.
Global Cut Flowers Market Breakdown – by Region, 2019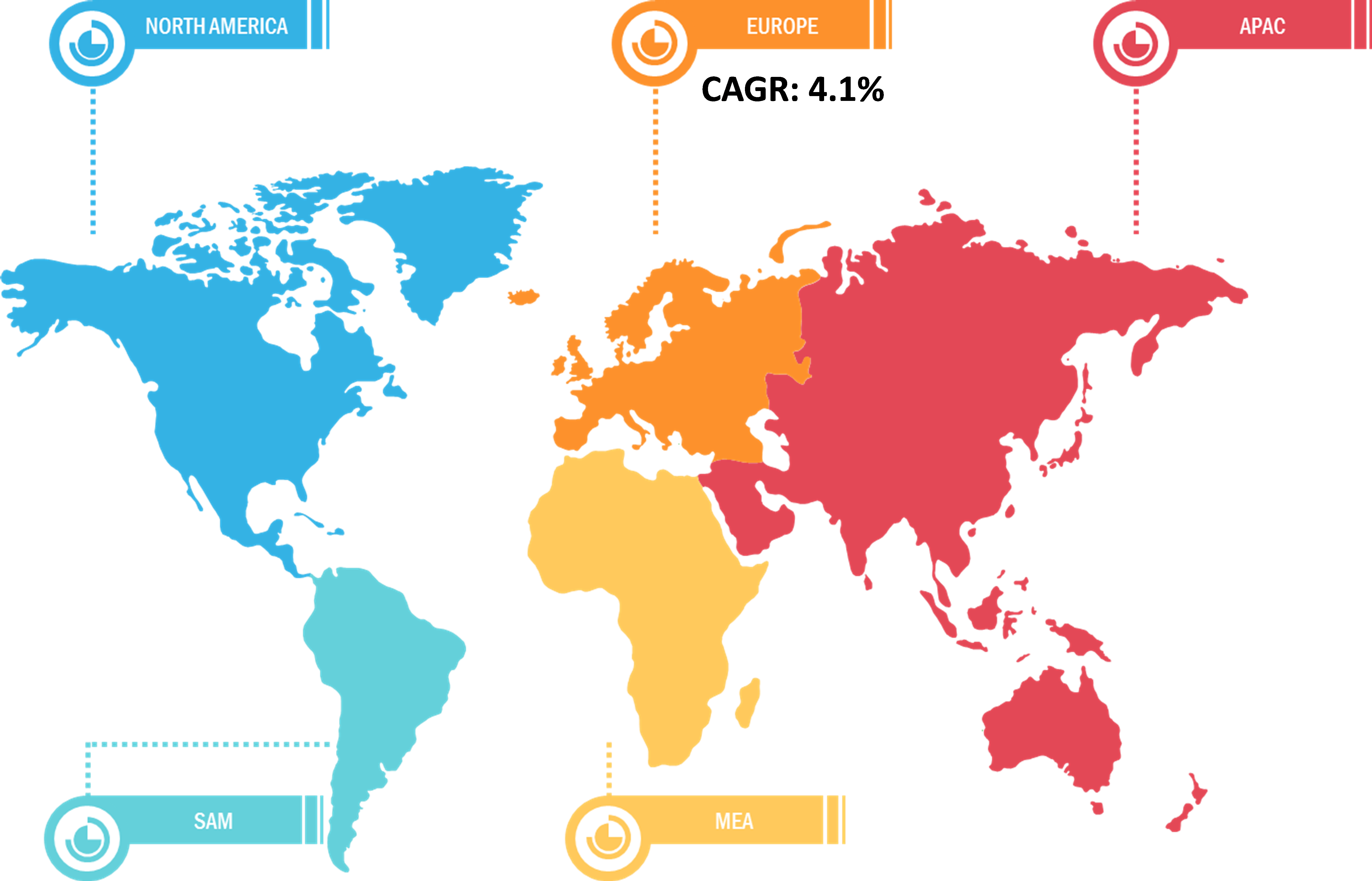 The report segments the global cut flowers market as follows:
By Flower Type
By Application
By Geography
Contact Us
Contact Person: Sameer Joshi