Rising Developments in Network Services 5G Network to Provide Growth Opportunities for High Speed Connector Market during 2020–2027
According to our latest market study on "High Speed Connector Market Forecast to 2027 – COVID-19 Impact and Global Analysis – by Product and Application," the market was valued at US$ 3,037.65 million in 2019 and is projected to reach US$ 5,658.42 million by 2027; it is expected to grow at a CAGR of 8.3% from 2020 to 2027.
High-speed connectors have huge potential in the 5G computing and networking market as the technology is getting used for a wide range of products, such as 5G computing and networking modems and 5G Antenna. The rising adoption of 5G in developed and developing countries is improving internet services and boosting the demand for supporting devices. Significant growth of the 5G-based devices market is increasing the demand for 5G supporting high speed connector. According to Cisco, 5G would offer 13 times higher speed than average mobile connection and help the internet service market grow. AT&T, a telecommunication brand in North America, is already offering 5G services across 21 cities in the US and would soon provide service for the whole country. Rising developments in internet services, such as 5G, 4G, VoLTE, and LTE, are creating an opportunity for the high speed connector market to grow in the coming years. The high speed connector is getting adopted in the 5G supporting smartphones, high speed RF, and wireless devices. Advanced technology offers various benefits such as enhanced performance, compact size, and assured reliability with low cost. Market players are offering advanced solutions for improved speed and performance. Companies are developing connectors specifically for 5G infrastructure. For instance, Amphenol offers SV Microwave connectors, TE Connectivity offers ERFV coax connectors, Samtec offers Precision RF Connectors, and Molex offers the 2.2-5 form-factor RF connector. Such thrive to deliver the improved connectors compatible for 5G infrastructure is creating a lucrative opportunity for the market to grow.
The high speed connector market is segmented on the basis of product, application, and geography. Based on product, the market is segmented into board-to-cable, board-to-board, and others. The board-to-board segment represented the largest share of the overall market during the forecast period. Based on application, the market is segmented into communication, automotive, aerospace & defense, energy & power, electronics, and others. In 2019, the aerospace & defense segment accounted for a substantial market share. Geographically, North America held the largest share of the high speed connector market in 2019, followed by Asia Pacific and Europe. Further, the market in Asia Pacific is projected to grow the highest rate during the forecast period.
Impact of COVID-19 Pandemic on High Speed Connector Market
The emergence of COVID-19 crisis is creating enormous disruptions across various industries, such as electronics and semiconductors. Every phase of the business model such as manufacturing, capital expenditures, R&D, demand, supply chain, production decisions, and mergers and acquisitions (M&A)—is witnessing drastic change. Over the past several months, the COVID-19 outbreak had severely challenged the electronics and manufacturers in strategy making. The disruptions in the supply of raw material, temporary closure of manufacturing units, limited funding, and weak demand from the customers have adversely affected the electronics and semiconductor manufacturing. According to Electronic Components Industry Association (ECIA), the emergence of COVID-19 has highlighted delay in product releases, disruption in supply chain events, and other industry activities. Several manufacturers have temporarily halted the manufacturing units owing to lesser demand for the products as a result of lockdown measures and limited manufacturing resources. Additionally, the manufacturers of various electronic and semiconductor products including connectors are experiencing substantial delay in lead times, which is hindering the supply chain. All these factors are restraining the growth of the high speed connector market.
SAMTEC, Inc.; Molex, LLC; TE Connectivity Ltd.; Hirose Electric Co., Ltd.; Yamaichi Electronics Co., Ltd.; Neoconix, Inc.; Fujitsu Limited; OMRON Corporation; IMS Connector Systems GmbH; and OUPIIN ENTERPRISE CO., LTD are among the major companies operating in the high speed connector market.
High Speed Connector Market - by Geography, 2019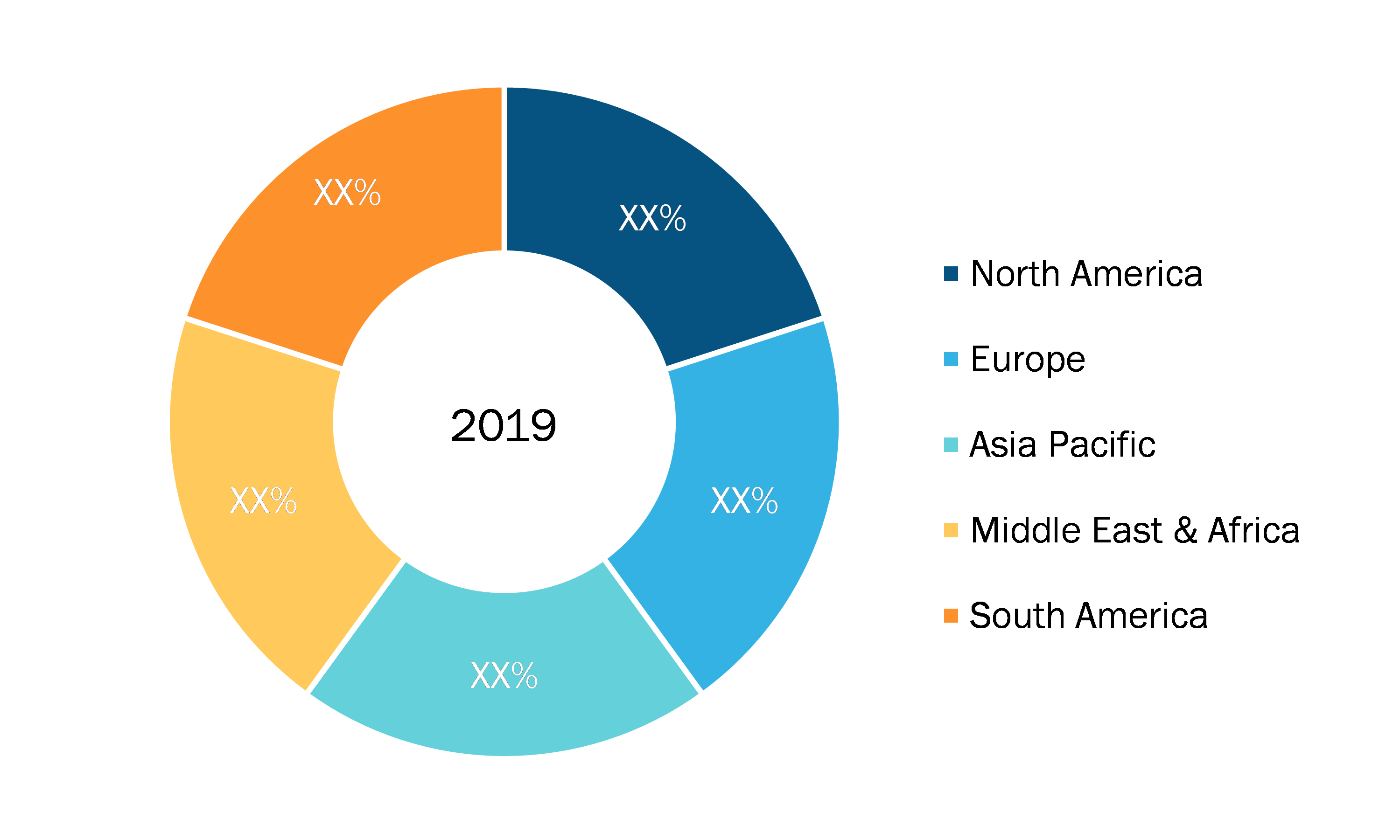 The report segments the global high speed connector market as follows:
By Product
Board-to-Cable

Board-to-Board

Others
By Application
Communication

Automotive

Aerospace & Defense

Energy & Power

Electronics

Others
By Geography
North America

Europe

France

Germany

Italy

UK

Russia

Rest of Europe

Asia Pacific

China

India

South Korea

Japan

Australia

Rest of APAC
Middle East & Africa

South Africa

Saudi Arabia

UAE

Rest of MEA

South America

Brazil

Argentina

Rest of SAM
Contact Us
Contact Person: Sameer Joshi
Phone: +1-646-491-9876
Email Id: sales@theinsightpartners.com