Increasing Humanization of Pets Escalates Organic Pet Food Market Growth
According to our latest market study on "Organic Pet Food Market Forecast to 2028 – COVID-19 Impact and Global Analysis – by Product Type (Dry Food, Wet Food, and Others), Pet Type (Dogs, Cats, Others), and Distribution Channel (Supermarkets and Hypermarkets, Specialty Stores, Online Retail, and Others), and Geography" the market was valued at US$ 4,991.54 million in 2021 and is projected to reach US$ 9,090.20 million by 2028; it is expected to grow at a CAGR of 8.9% from 2021 to 2028. The report highlights key factors driving the market growth and prominent players, along with their developments in the market.
Organic pet food is produced with organic ingredients free from chemical by-products, artificial coloring, antibiotics, pesticides, and synthetic fertilizers. Organic pet food offers several health benefits without causing harmful side effects caused by conventional pet food products. Organic pet food products are also fortified with nutritious ingredients that help maintain healthy weight, increase life expectancy, minimize digestive disorders, reduce skin allergies, and boost overall immunity.
Growing number of pet ownership and rising demand for organically sourced and produced products are factors driving the organic pet food market. Additionally, the growing disposable income has increased spending on pet food products and caused a high demand for distinguished products in the pet industry. Moreover, distribution channels such as online retailers have increased the accessibility to organic products, further propelling the demand for organic pet food products.
A few major key players operating in the global organic pet food market are Tender and True Pet Nutrition; Castor and Pollux Natural Petworks; Nestlé; Raw Paws Pet, Inc.; NATIVE PET; Primal Pet Foods; Yarrah Organic Petfood B.V.; Organic Paws; Petcurean; and Evangers.
Impact of COVID-19 Pandemic on Organic Pet Food Market
The outbreak of COVID-19 impacted the organic pet food market as consumers and governments are more focused on the safety and hygiene of products meant for consumption. All food and beverage sectors face challenges amid the outbreak of COVID-19 as the SARS-CoV-2 is highly infectious and could travel through food surfaces. The market was negatively affected amid the initial lockdowns as the manufacturing plants were closed and supply chains were disrupted; however, as pet food was included among essential commodies in most countries, the overall growth of the market was unaffected post pandemic outbreak. Major market player Nestle reported high growth rates despite pandemic situation due to strong demand for pet food that boosted yearly growths. Similar trend is observed in sales of other key players across all regions. Moreover, the terms natural and organic are associated with products safe for consumption, and therefore the increased awareness regarding food ingredients is expected to benefit the organic pet food market further.
Global Organic Pet Food Market Breakdown – by Region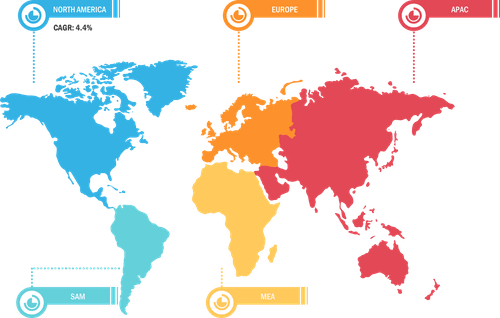 The report includes the segmentation of the global organic pet food market as follows:
By product type, the organic pet food market is segmented into dry food, wet food, and others. By pet type, the organic pet food market is segmented into dogs, cats, and others. By distribution channel, the organic pet food market is segmented into supermarkets and hypermarkets, specialty stores, online retail, and Geographically, the market is broadly segmented into North America (the US, Canada, and Mexico), Europe (Germany, France, the UK, Italy, Russia, and the Rest of Europe), Asia Pacific (China, India, Japan, Australia, South Korea, and the Rest of Asia Pacific), Middle East & Africa (South Africa, Saudi Arabia, the UAE, and the Rest of MEA), and South and Central America (Brazil, Argentina, and the Rest of South and Central America).

Contact Us
Contact Person: Sameer Joshi
Phone: +1-646-491-9876
Email Id: sales@theinsightpartners.com