Rising Importance of Indoor Air Quality and Use of New Air Quality Sensors to Support Market Growth
According to our latest market study on "Unidirectional Network Market Forecast to 2027 – COVID-19 Impact and Global Analysis – by Type (1U and 2U) and Application (Government, Aerospace and Defense, Oil and Gas, and Others)," the market was valued at US$ 306.7 million in 2019 and is projected to reach US$ 807.4 million by 2027; it is expected to grow at a CAGR of 13.2% during the forecast period. The report highlights key factors driving the market growth, and prominent players and their developments in the market.
With widespread outbreaks of viruses, ransomware, and other malicious software throughout the internet, different alternatives for securing corporate networks are used. One of these methods is data diode, also known as "unidirectional network." Data diodes are foolproof ways to safeguard confidential data and sensitive systems. Data diodes are small hardware devices that sit between two networks, i.e., source and destination to ensure one-way communication. The data diode is a cybersecurity solution that protects unidirectional information exchange. The high assurance hardware device keeps network integrity by preventing malicious threats and maintaining network confidentiality by preventing most security-sensitive information.


Advancements in a unidirectional network or data diode solutions for preventing cybercrimes are expected to deliver new capabilities related to information flow in a more secure way. Using the next-generation one-way communication, the data diodes have become more vital and stronger than firewall and smarter than the traditional unidirectional networks. The next-generation unidirectional network exhibits intrusion detection &prevention systems, anti-virus protection, important proxy capabilities, and URL filtering. As mentioned earlier, the properties of the next-generation unidirectional network is attracting the attention of many diversified industries.For instance, DataFlowX is a next-generation, flexible, adaptable, and easy to deploy cross-domain security gateway solution. This product caters to the energy, military, and finance industry where chances of cybercrimes are more. The trend of next-generation capabilities is anticipated to contribute to the market growth.
COVID–19 Impact on Unidirectional Network Market
The COVID-19 virus outbreak has been affecting every business globally since December 2019. The tremendous spread of the virus has urged governments across the globe to impose strict restrictions on the movement of humans and vehicles. The lockdown imposition has resulted in lesser production of goods and commodities. The unidirectional network market players also experienced a slowdown in the volumes attributing to the fact that the semiconductor production units were operating with a limited workforce. This has had a negative impact on the market. The oil & gas, defense, aerospace, and manufacturing industries as well as critical infrastructure sector have been adversely affected due to COVID-19, and since the start of 2020, these industries have been reflecting declining trend. Though the complete impact of COVID-19 is still unidentified, the impact across the mentioned industries and their value chain would probably be far-reaching—and strongly affecting the deployment of unidirectional network.
Unidirectional Network Market Breakdown—by Region, 2019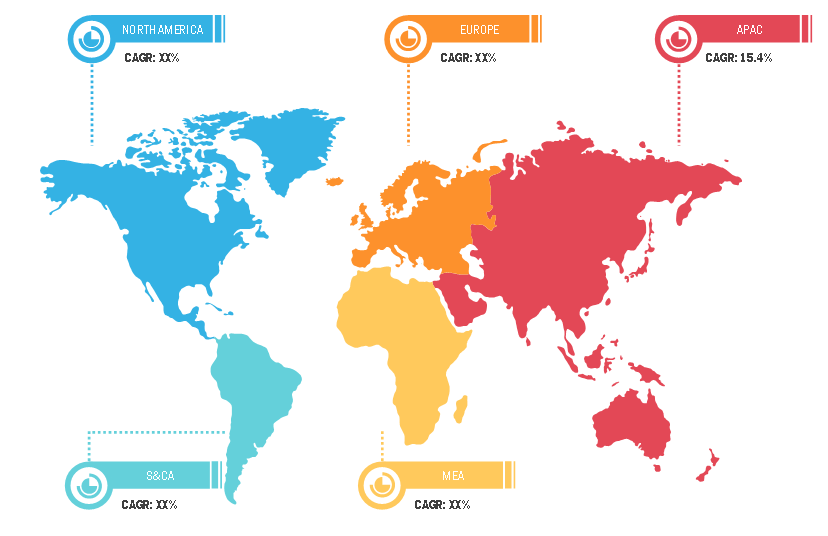 The report segments the global unidirectional network market as follows:
By Type

By Application
Government

Aerospace and Defense

Oil and Gas

Others

By Geography
North America
Europe

Germany

UK

France

Italy

Rest of Europe

Asia Pacific (APAC)

China

India

Japan

South Korea

Rest of APAC

Middle East &Africa (MEA)

South Africa

Saudi Arabia

UAE

Rest of MEA

South America (SAM)

Brazil

Argentina

Rest of SAM
Contact Us
Contact Person: Sameer Joshi