[Research Report] The wire rod market is expected to grow from US$ 1,621.27 million in 2022 to US$ 1,965.21 million by 2028; it is estimated to register a CAGR of 3.3% from 2022 to 2028.
The growing urbanization and digitization across the world is raising the demand for uninterrupted electric supply. For this, the need for the upgradation or installation of new electric transmission and distribution systems is increasing globally. Subsequently, governments of various countries have increased their investments in the power & energy sector. In November 2022, the US Department of Energy (DOE) announced an investment of US$ 13 billion in supporting the upgradation and expansion of the US electric grid. The US government will provide this funding under the Grid Resilience Innovative Partnership (GRIP) Programme, the Transmission Facilitation Programme, and President Joe Biden's Bipartisan Infrastructure Law. Through this funding, the US government aims to increase the reliability of power grids by building transformative projects. In November 2022, Ofgem, an energy regulator of the UK, announced the five-year (between 2023 and 2028) investment package of ~US$ 26.6 billion for electricity distribution network companies. This investment is made to help deliver cheaper and cleaner energy and increase the reliability of local grids with no extra cost to consumers.
Wire Rod Market - Strategic Insights
Report Coverage - Wire Rod Market
Report Coverage
Details
Market Size Value in
US$ 1,621.27 million in 2022
Market Size Value by
US$ 1,965.21 million by 2028
Growth rate
CAGR of 3.3% from 2022 to 2028
Forecast Period
2022-2028
Base Year
2022
No. of Pages
191
No. of Tables
85
No. of Charts & Figures
82
Historical data available
Yes
Segments covered
Material, and Industry
Free Sample Copy Available
Impact of COVID-19 Pandemic on Wire Rod Market
The US was the most-affected country in North America due to the COVID-19 pandemic. In Q2 of 2020, strict regulations imposed by the US government disrupted the supply chain and import & export. The disruption led to the temporary shutdown of manufacturing facilities, and the facilities were operating with minimum staff. Industries such as automotive and manufacturing were negatively affected in 2020. However, as the global supply chain resumed in Q2 of 2021, the market started to rise. The automotive industry, which is one of the largest industries in the US, restarted its operation in Q3 of 2021. Further, in Q1 of 2022, the automobile factories increased their production due to increased demand for different vehicles, particularly electric vehicles. Also, the rising awareness about clean energy in the US, Canada, and Mexico has raised the demand for renewable energy power generation infrastructure, fueling the wire rod market growth.
Besides aforementioned aspects, the semiconductor industry got impacted adversely in the region. The lack of chip has glowed a new spotlight on the US manufacturing. During pandemic, the country realized about the dependency on Asian high-tech manufacturing capabilities and techniques like China, whereas China itself is investing massive amounts on their chipmaking capabilities. Moreover, Taiwan, China, and Malaysia are the largest sources of the US imports and key destinations for the US exports of semiconductors. East and Southeast Asia are vital partners for the US semiconductor trade. According to Intel Corporation, the chip shortage lasted till 2021 and 2022 late will get fade in 2023. There has been a massive gap demand and supply of chip in the country.
Lucrative Regions for Wire Rod Market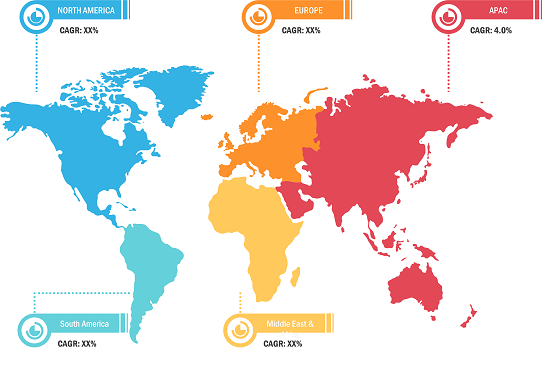 Get more information on this report :
Market Insights – Wire Rod Market
From decades, the telecommunication industry is widely using copper for their communication purpose. Copper is the metal that has been utilized for communication wires and cables. As copper is a ductile material, having tensile strength, and a satisfactory conductor, it is widely used for communication purpose. Moreover, with evolving telecommunication industry, advanced material is used. Despite the roll out of optical fiber systems, copper is still used highly in infrastructure and interface devices. Such copper-based applications in telecommunication will endure to fuel the growth of copper in the future. Moreover, aluminum is gaining popularity in the telecommunication industry for applications such as base station, 5G equipment, and wired & wireless telecom equipment. As wire and cable in telecommunication is highly used, the demand for aluminum and copper wire rods is also high. This factor will, in turn, fuel the demand for wire rods.
Industry-Based Insights
Based on industry, the wire rod market is segmented into telecommunication, power, aviation, automotive, and others. The telecommunication segment accounted for the largest wire rod market share in 2022. Telecommunication businesses need wire and cable for various applications such as phone lines, internet, and data security. The primary application of wire rod is manufacturing of wires and cables. Telecommunication businesses need wire and cable for various applications, such as phone lines, internet, and data security. The telecommunications industry always requires wire assemblies to keep up with the rapidly expanding need for communication across the globe. They use wire rods for transferring data. They are also used for telecommunications for fixed phone lines. They are used in telecom infrastructure to transmit internet communication, such as broadband and cable television signals. With a large number of telecommunication-based applications of wires and cables made up of aluminum or copper, the manufacturing of wire rod will endure to grow.
The global wire rod market size is segmented on the basis of material, industry, and geography. Based on material, the market is bifurcated into copper and aluminum. Based on industry, the market is segmented into telecommunication, power, aviation, automotive, and others. The market size, based on region, is segmented into North America, Europe, Asia Pacific (APAC), the Middle East & Africa (MEA), and South America (SAM).
Mitsubishi Materials Trading Corp, APAR Industries Ltd, Hindalco Industries Ltd, Norsk Hydro ASA, Leebo Metals Pvt Ltd, Sumitomo Electric Industries Ltd, Vedanta Aluminium and Power Ltd, United Co RUSAL Plc and Vimetco NV among the key wire rod market players operating across the world.
The wire rod market players are mainly focused on the development of advanced and efficient products.
In 2023, Alcoa Corporation, a global industry leader in aluminum, alumina, and bauxite, announced that most of the employers at its San Ciprián complex in Spain approved an upgraded plan to reactivate the aluminum smelter in 2024.
In 2023, Vedanta Aluminium, India's largest aluminum producer, announced the launch of a 12 mm Aluminium Wire Rod for the electrical industry at International Aluminium Conference (IAC) 2023. The company's facility has a production capacity of 560-kilo tonnes, equipped with state-of-the-art technologies of Southwire (USA) and Continuus-Properzi (Italy).
Frequently Asked Questions