The English language learning lead digital language learning market growth at 14.5% CAGR during 2020–2027
According to our latest market study on "Digital Language Learning Market to 2027 – COVID-19 Impact and Global Analysis and Forecast by Language Type (English, German, Spanish, Mandarin, and Others); Deployment Type (On-Premise and Cloud); Business Type (Business-to-Business and Business-to-Customer); End-User (Academic and Non-Academic); and Geography" the market was valued at US$ 7038.2 million in 2020 and is projected to reach US$ 17333.4 million by 2027; it is expected to grow at a CAGR of 13.7% from 2020 to 2027.


The report highlights the key factors driving the market growth, and prominent players and their developments in the market.
The growing adoption of smart devices and internet especially in the developing countries is one of the major factors propelling the digital language learning market globally. The emergence of advanced technologies facilitates easy access to the global knowledge hub by providing virtual classrooms and various learning resources. The integration of evolving disruptive technologies to provide personalized as well as a user-friendly online platform is expected to offer an efficient learning environment to learners. Digitalization has a far-reaching impact on the education sector, where the power of technology has been harnessed to simplify learning processes by making them more interactive for students. Conventionally, the language learning solely depends upon the teaching skills of the human personnel aligned for the task and the abilities presented by teachers to understand capability levels of their students. Moreover, the growing number of private and multinational companies having their operating units in different countries focuses on having employees with language proficiency for easy communication with the clients. The corporates are providing compulsory training to their employees for the enhancement of their skills and knowledge, which includes the digital language learning classes as well. The governments of different countries are taking initiatives for providing platforms for a second language learning platform to students.
Busuu, Ltd.; Fluenz; Lingoda GmbH; Pearson PLC; Preply, Inc.; Rosetta Stone, Inc.; Verbling, Inc.; Yabla, Inc.; Babbel; and Living Language (Penguin Random House, LLC) are the leading players operating in the digital language learning market. Several other players are also functioning and are contributing significant revenues in the digital language learning market.
COVID-19 Impact on Digital Language Learning Market
The recent outbreak of COVID-19 has brought considerable positive disruption in the existing education sector globally during the past few months. Factors such as social distancing and government-imposed nationwide lockdown have contributed significantly in influencing structural reforms into the current mode of communication and overall learning process through notable penetration of online learning platforms and digital solutions among various academic as well as non-academic institutions globally.
Furthermore, the disruption in the conventional educational institutions and class-room based learning techniques witnessed a surge in adoption of robust and efficient online and digital learning solutions is projected to continue powering the market's growth beyond the pandemic in the coming years. For instance, UNESCO along with several leading representative from technology enterprise and ITU (International Telecommunication Union) collaborated to emphasis the economic significance of adoption of digital technologies in learning to enable swift learning capabilities among the larger audience without considerable investment into physical infrastructures among the emerging economies.
Digital Language Learning Market Regional Growth 2020–2027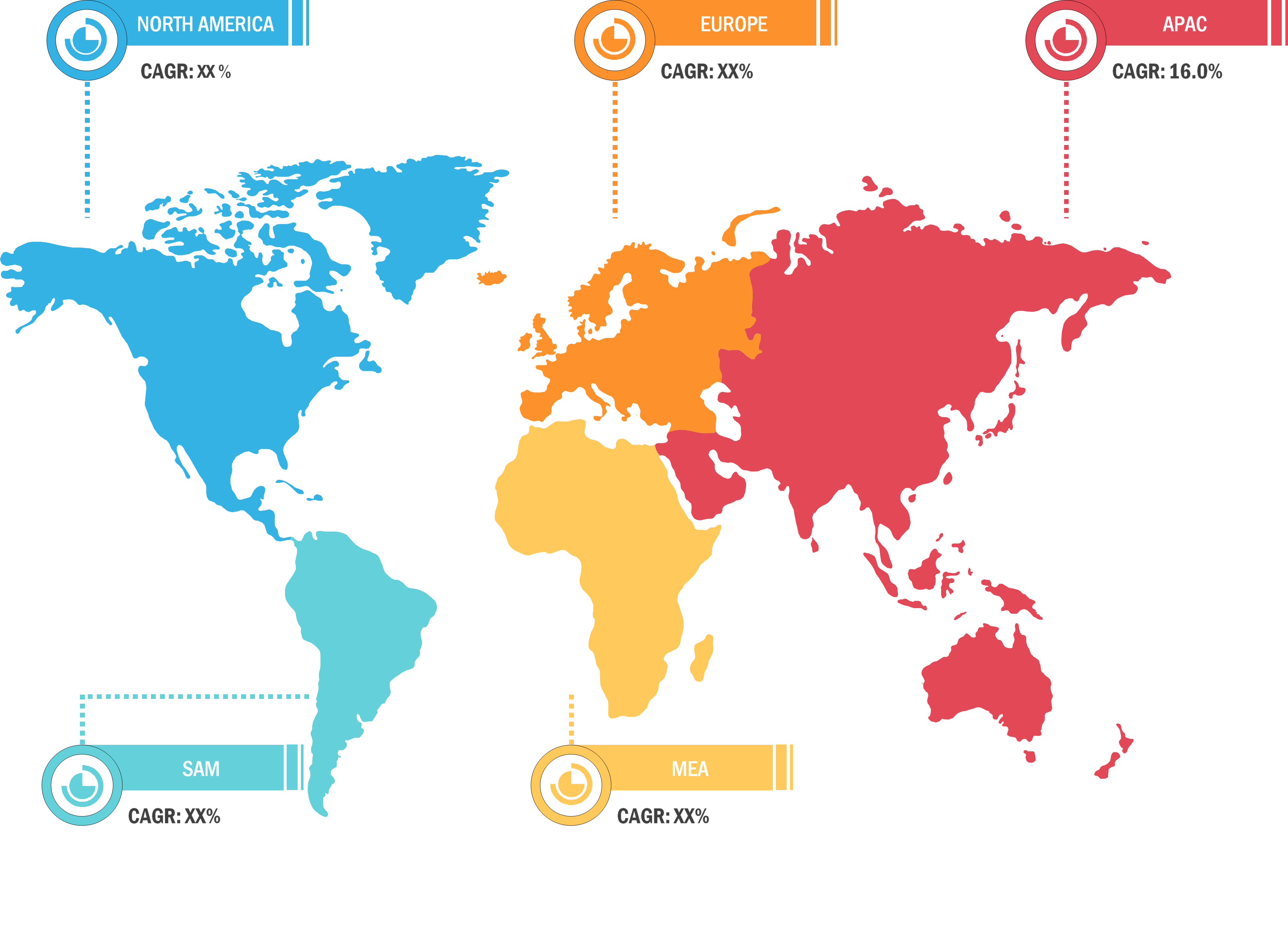 The report segments the global digital language learning market as follows:
By Language Type
English

German

Spanish

Mandarin

Others
By Deployment Type
By Business Type
Business-to-Business

Business-to-Customer
By End-User
By Geography
Contact Us
Contact Person: Sameer Joshi
Phone: +1-646-491-9876
Email Id: sales@theinsightpartners.com