Rising Inclination Toward Fitness Among Youngsters and Growing Popularity of Swimming Pools for Recreational Activity to Escalate Market at 3.0% CAGR during 2020–2027
According to our latest market study on "Swimming Pool Treatment Chemicals for Residential Application Market Forecast to 2027 – COVID-19 Impact and Global Analysis – by Product Type (Sanitizers, Balancers, Shocks, Algaecides, and Others)," the market was valued at US$ 7,229.55 million in 2019 and is projected to reach US$ 9,135.95 million by 2027; it is expected to grow at a CAGR of 3.0% from 2020 to 2027. The report highlights key factors driving the market growth and prominent players in the market, along with their developments.

In older days, visiting a swimming pool was considered as a luxury that was affordable to limited population. However, this attitude has faded away with growing per capita disposable income, increasing urge to live luxurious life, and rapid rise in urbanization; thus, swimming pools now have become common throughout the world in almost all types of residential and commercial complexes. The rising popularity of swimming, both, for recreational purpose and as a fitness activity has encouraged the pool building activities in all the newly constructed house, apartments, and societies. This new drift has also triggered the need to keep the swimming pools clean and safe, which has largely benefitted the swimming pool treatment chemicals market for residential application over the last few years. These chemicals include disinfectants such as calcium hypochlorite and sodium hypochlorite, along with water chemical balancers and algaecides that help remove algae, bacteria, and other pathogens from pools. Furthermore, augmented consciousness about the quality of pool water, coupled with the strict government regulations and guidelines regarding pool safety, also foster the use of swimming pool treatment chemicals.
Impact of COVID-19 Pandemic on Swimming Pool Treatment Chemicals for Residential Application Market
Coronavirus outbreak first began in Wuhan (China) during December 2019 and since then it has spread at a fast pace across the globe. As of March 2021, China, India, Russia, Italy, Iran, Spain, republic of Korea, France, Germany, and the US are some of the worst affected countries in terms confirmed cases and reported deaths. The coronavirus outbreak has been affecting economies and industries in various countries due to lockdowns, travel bans, and business shutdowns. The global chemicals and materials industry is one of the major industries that is suffering serious disruptions such as factories shut down, supply chain breaks, technology events cancellations, office shutdowns etc. as a result of this outbreak.
A few of the major key players operating in the global swimming pool treatment chemicals for residential application market include Phoenix Products Co.; Splash Perfect; Acuro Organics Limited; BEHQ S.L.U.; PROXIM sro; PRODUCTOS QP, SA;, Leisurechem; Ecolab; BASF SE; and Ercros S.A.

Geographic Overview of Swimming Pool Treatment Chemicals for Residential Application Market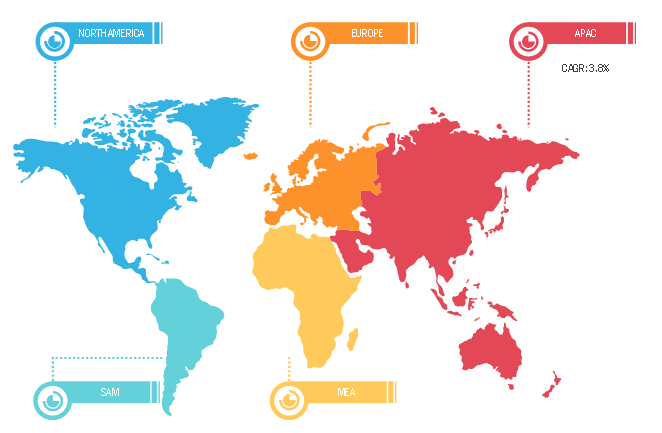 Report : Switch Mode Power Supply (SMPS) Market Forecast to 2028 - COVID-19 Impact and Global Analysis By Type (DC-DC Converter, Forward Converter, Flyback Converter, Self-Oscillating Flyback Converter); End-user (Consumer Electronics, Medical Equipment, Automobile, Others) and Geography
The report includes the segmentation of the global swimming pool treatment chemicals for residential application market as follows:
By Product Type
Sanitizers

Balancers

Shocks

Algaecides

Others

By Geography
Contact Us
Contact Person: Sameer Joshi
Phone: +1-646-491-9876
Email Id: sales@theinsightpartners.com