MARKET INTRODUCTION
Aminoethylethanolamine is a linear molecule with a C4H12N2O the chemical formula in the primary and secondary amine groups. It is a hygroscopic liquid that contains minimal ethylenediamine impurity. Aminoethylethanolamine is often referred to as N-(2-aminoethyl)ethanolamine, N-(2 hydroxyethyl)ethylenediamine, 2-[(2-aminoethyl)amine] and N-(- -hydroxyethyl)-ethylenediamine. It has a faint ammonia-like scent. Aminoethylethanolamine is a water-soluble, clear, colorless, and viscous liquid. It is miscible with ethanol, water, and acetone but is immiscible with ether, benzene, and hexane.
MARKET DYNAMICS
The rise in demand for aminoethylethanolamine in the textile and chemical processing industries is driving the global market for aminoethylethanolamine. It is used as a fabric softener to impart softness and antistatic properties to fabrics during pre-treatment and post-treatment. It is also used as a textile additive to improve dye sorption, adhesion, flame retardant, abrasion resistance, and antistatic properties of textiles. Further, the increase in the use of aminoethylethanolamine in the textile industry is expected to improve the global demand for aminoethylethanolamine during the forecast period. The demand for aminoethylethanolamine is expected to increase in the chemical processing industry over the next few years as it is used in the manufacture of polyurethane chemicals. Aminoethylethanolamine is used for the production of polyols and catalysts. These polyols are mainly used in urethane systems for appliances, spray foams, construction panels, and elastomers. It is commonly used as an intermediate in the manufacture of surfactants, sequesters, cationic textile softeners, antistatic agents, corrosion inhibitors, and insecticides. Thus all these factors are expected to positively affect the demand of aminoethylethanolamine in the market.
MARKET SCOPE
The "Global Aminoethylethanolamine Market Analysis to 2028" is a specialized and in-depth study of the Chemical and Materials industry with a special focus on the global market trend analysis. The report aims to provide an overview of the aminoethylethanolamine market with detailed market segmentation by type, application, and geography. The global aminoethylethanolamine market is expected to witness high growth during the forecast period. The report provides key statistics on the market status of the leading aminoethylethanolamine market players and offers key trends and opportunities in the market.
MARKET SEGMENTATION
The global aminoethylethanolamine market is segmented on the basis of grade and application. On the basis of grade the global aminoethylethanolamine market is segmented into >99% and REGIONAL FRAMEWORK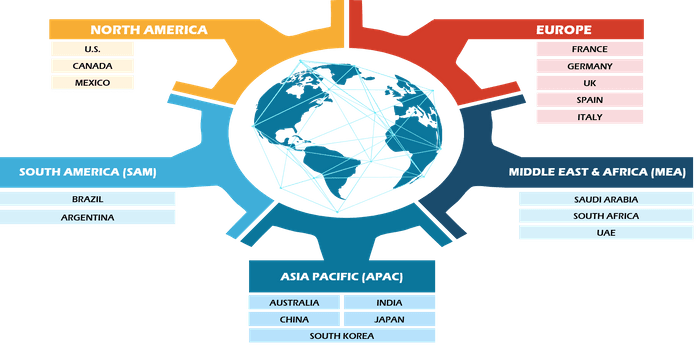 MARKET PLAYERS