The betaine market accounted for US$ 3,312.0 Mn in 2018 and is expected to grow at a CAGR of 5.1% during the forecast period 2019-2027, to account to US$ 5,110.0 Mn by 2027.
Betaine is also known as glycine betaine or betaine anhydrous. It is a compound that can be achieved naturally or synthetically. It is usually a by-product obtained from refineries which produce sugar from beetroot. Some other natural resources of betaine are wheat bran, spinach, amaranth grain, sweet potato, quinoa, rye grain, bulgur grain, turkey breast, beef, and veal. Betaine is utilized in various applications, including food and beverages, pharmaceuticals and nutraceuticals, animal feed, and cosmetics. The increasing awareness towards the nutritional value obtained from betaine when utilized in dietary supplements as well as its multi-functional usage like surfactant & methyl donor are some of the major factors boosting its demand in the market.
The studied market in the Asia Pacific region is expected to grow at the highest CAGR of 5.9% during the forecast period. The growth of the studied market in APAC is mainly attributed to the widespread as well as easy availability of raw materials utilized to produce betaines. Increasing demand for nutritional products along with the dietary supplements among consumers in APAC region is presumed to drive the market during the forecast period. Several health benefits associated with the product consumption containing betaine such as improved muscle strength, metabolism, and endurance are further expected to fuel the product demand in the near future. Betaine is further utilized in feed additives to enhance metabolism in animals. Increase in nutritional deficiencies mainly in feedstock is anticipated to raise nutritional value feed additives demand during the forecast period. This will further support the studied market growth in this region. Cheap labor, including easy availability of raw materials in countries like India and China, is also anticipated to boost the production of these products in the region.
Global Betaine Market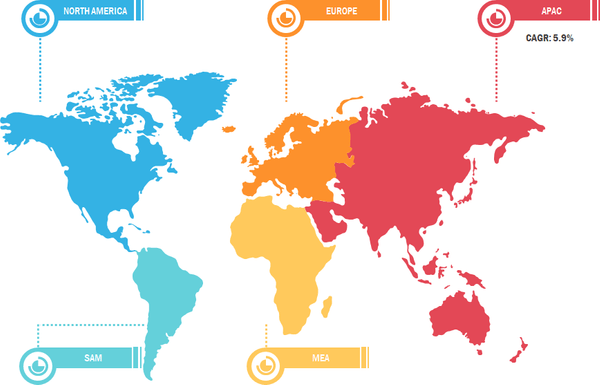 Get more information on this report :
Market Insights
The Rising Demand from Several End-Use Application
There is a heightening demand for natural ingredients from several end-use industries, including food and beverage, personal care and cosmetics, nutraceuticals and pharmaceuticals, and others. These industries are widely utilizing betaine in their products. The rise in demand for energy & sports drinks, in which betaine is employed has further widened the scope for the betaine market globally. Consuming these products further helps in enhancing physical performance, particularly muscle strength and leads to a better immune system. Betaine is also utilized as a surfactant in personal care and cosmetics products owing to its moisturizing as well as water-retention properties. It is also applicable in detergents & reagents. As an animal feed additive, betaine helps to enhance the metabolism of animals. The widespread utilization of betaine in supplements owing to its health benefits along with growing application in various industries has further boosted the demand for betaine. The growing application of betaine in the nutraceuticals and pharmaceuticals industry is positively impacting the growth of the global betaine market.
Type Insights
The betaine market, based on type, is segmented into synthetic and natural. The synthetic segment accounted for the largest share of the market in 2018, and the market for the natural segment is expected to grow at the highest CAGR during the forecast period. There is a surge in demand for the synthetic betaine, which is utilized in personal care product, due to its water retention as well as moisturizing properties. Betaine is further utilized as a surfactant mainly in the cosmetic industry, owing to its water holding capacity. Nowadays, betaine is quite available as betaine hydrochloride form used for synthetic products in several applications. The key source from where betaine anhydrate extracted is sugar beet. Betaine is also an important ingredient for the broiler farming for broiler nutrition.
Global Betaine Market, by Type– 2018 and 2027

Get more information on this report :
Form Insights
The betaine market, based on form, is segmented into betaine anhydrous, cocamidopropyl betaine, and others. The cocamidopropyl betaine segment accounted for the largest share of the market in 2018. Cocamidopropyl betaine is known as a synthetic surfactant mainly derived from coconut oil also from dimethylaminopropylamine. It is basically a viscous and pale-yellow transparent liquid which is utilized as a surfactant in products like shampoos & hand soaps, shaving cream, makeup removers, body washes, and even in cosmetics as a thickener and emulsifying agent, and it is used to reduce irritation in these products. This substance is utilized to create rich, thick lather mainly in foaming products. It further softens hair also reduce static in conditioners. It further serves as an antistatic agent mainly in hair conditioners. Cocamidopropyl betaine can be bio-based or synthetic, however both are considered safe for utilized in cosmetic products.
Strategic Insights
Report Coverage - Betaine Market
Report Coverage
Details
Market Size Value in
US$ 3,312.0 Million in 2018
Market Size Value by
US$ 5,110.0 Million by 2027
Growth rate
CAGR of 5.1% from 2019-2027
Forecast Period
2019-2027
Base Year
2019
No. of Pages
157
No. of Tables
75
No. of Charts & Figures
83
Historical data available
Yes
Segments covered
Type , by Form , by Applications and Geography
Regional scope
North America, Europe, Asia Pacific, Middle East & Africa, South & Central America
Country scope
US, Canada, Mexico, UK, Germany, Spain, Italy, France, India, China, Japan, South Korea, Australia, UAE, Saudi Arabia, South Africa, Brazil, Argentina
Report coverage
Revenue forecast, company ranking, competitive landscape, growth factors, and trends
Free Sample Copy Available
Mergers and acquisitions, and research and development are the commonly adopted strategies by companies to expand their footprints worldwide, which is further impacting the size of the market. The players present in the betaine market such Ridley Corporation Limited have been implementing the abovementioned strategies to expand their customer base and gain significant share in the global market, which also enables them to maintain their brand name globally.
Report Spotlights
Progressive industry trends in the global betaine market to help players develop effective long-term strategies
Business growth strategies adopted by companies in developed and developing markets
Quantitative analysis of the global betaine market from 2017 to 2027
Estimation of global betaine demand generated by various industries
PEST analysis to illustrate the efficacy of buyers and suppliers operating in the betaine ecosystem
Recent developments to understand the competitive market scenario and global betaine demand
Market trends and outlook, coupled with factors driving and restraining the growth of the global betaine market
Insights to help in decision-making process by understanding strategies which underpin commercial interest with regard to the betaine market growth globally
Global betaine market size at various nodes of the market
Detailed overview and segmentation of the global betaine market, as well as the betaine industry dynamics
Global betaine market size in various regions with promising growth opportunities
Betaine Market – By Product Type
Betaine Market – By Form
Betaine Anhydrous
Cocamidopropyl Betaine
Others
Betaine Market – By Application
Food and Beverages
Animal Feed
Cosmetics
Detergents
Others
Company Profiles
BASF SE
American Crystal Sugar Company
AMINO GmbH
E. I. Du Pont De Nemours and Company
Evonik Industries AG
Kao Corporation
Solvay SA
Stepan Company
The Lubrizol Corporation
Weifang (shangha) Sunwin Chemicals Co., Ltd