The indoor location market was valued at US$ 3,493.8 million in 2018 and is projected to reach US$ 24,601.1 million by 2027; it is expected to grow at a CAGR of 25.3% during 2019–2027.
The availability of positioning technologies has a profound influence over various daily activities and tasks such as navigation, positioning, tracking, monitoring, route optimizing and locating various assets among other applications. Further, the market continues to witness an increase in the scope of application through innovative services and solutions assisting improved level accuracy of positioning technologies. Moreover, the rise in adoption of GPS (Global Positioning System) technologies through an increase in smartphone penetration coupled with the growing popularity of location-based service mobile application has further boosted the demand for superior positioning technologies in the past decade. As a result, the indoor location that leverages the vulnerability of commonly available commercial GPS system in determining efficient position location within an infrastructure. The indoor location-based systems, equipment, and products facilitate assistance in identifying the asset location, tracking, monitoring and proximity among other attributes across a facility with multiple levels. The indoor location solution constitutes sensors and receivers for efficiently identifying asset within a facility. Subsequently, the indoor location has a profound scope of application among various end-users for asset monitoring, inventory management, logistics & transportation, predictive asset management, and sales & marketing optimization among other uses.


The indoor location market has gained substantial traction in the past few years owing to the growing number of connected assets, equipment, machinery, and critical components. Further, the indoor location-based solution and services provide an opportunity to the leading enterprises to leverage their existing IoT infrastructure towards achieving superior operational efficiencies. Among developed economies, the growing emphasis towards superior and exclusive customer experience primarily in the retail sector is gaining significant momentum among countries such as UK, U.S., Germany, and South Korea among other developed economies. Thus, the demand for productive as well as sales & marketing optimization is expected to be the significant market driving force in the coming years. Also, the advancement in technologies has facilitated in development of location technologies capable of delivering superior accurate results with efficient energy utilization. For instance, the ultra-wideband and geomagnetic technologies are projected to provide numerous lucrative, profitable opportunities for the market players in the coming years. Among end-user industries such as manufacturing, retail, utilities, and transportation & logistics among others are expected to witness a surge in demand for various indoor location-based solutions and services in the forecast period.
Lucrative Regions for Indoor Location Market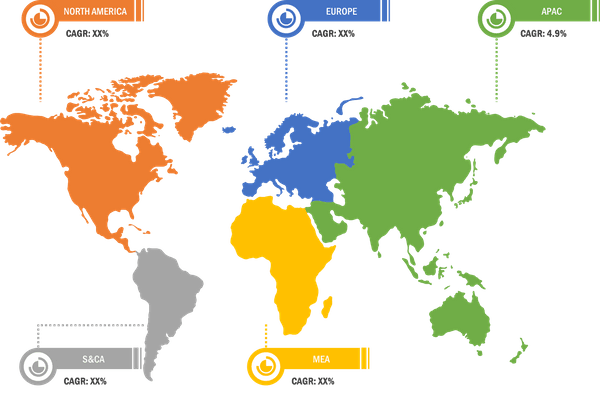 Get more information on this report :
Market Insights–Indoor Location Market
Growing Popularity of Location Enabled Services
The implementation of indoor location system has recently witnessed a significant adoption in diverse verticals ranging from manufacturing to logistics to security to sports. The growth in adoption of indoor location system is attributed to several factors such as widespread availability of low-cost sensors and tags, the sophistication of the sensing and connectivity capabilities in devices that do not impact battery life, and the introduction of open ecosystems that allow organizations to construct more flexible business models without locking them into hardware or software.


Through advancement in positioning technologies the location positioning and navigation capabilities has improved significantly in the past decade. Further, the growing popularity of location-based services especially for smartphones has gained substantial momentum in the past few years. As a result, the leading retailers and luxury retail brands are increasingly focusing on optimizing of marketing strategies towards their loyal customers through adoption of indoor location services for offering more exclusive offers. Subsequently, the retail industry is anticipated to be one of the major market driving forces in the coming years.
Deployment Type Segment Insights
Based on deployment type, the indoor location market is segmented into on-premise and on-cloud. A cloud based indoor location is a web-based software as a service (SaaS) model utilizing enterprise cloud technology. Whereas on premises type system is the one deployed on the native hardware and network of the business. Over the years the on-premises location tracking infrastructure have decreased, while the demand for cloud based system continue to achieve substantial growth rate. This is majorly because the cloud based indoor location offers enhanced flexibility, scalability, disaster recovery, and security to its users. Further it also offers the end-users with the ability to receive automatic software updates without additional capital expenditures, providing better technology competitiveness. Owing to these factors, the cloud based indoor location are expected to receive main market attraction resulting in principle growth rate.
Technology Segment Insights
Based on technology, the indoor location market is bifurcated into tags, nodes, ultra-wideband, bluetooth, wi-fi, visible light communication and radiofrequency identification. Majority of the indoor location systems in the market use a combination of technologies in order accomplish their functions efficiently. Some of these technologies include Wi-Fi, Ultra Wideband, Bluetooth, RFID, and VLC among. Owing to the wide-scale use of multiple technologies, the indoor location networks in the coming years are anticipated to become highly heterogeneous.
Component Segment Insights
Based on component, the indoor location market is bifurcated into hardware, software and services. There is a myriad method in which an indoor location system can be deployed, and a range of technologies that an enterprise can choose from. However, implementation of the indoor system requires a basic of three components that includes the hardware, software and services. The hardware basically comprises of nodes components, networking devices, sensors, receivers and transmitters. The software segment comprises of the APIs that support functioning of the system along with providing analytical insights. Designing and implementation of indoor location requires the managed and professional services, which also contribute to the overall indoor location market revenue.
Application Segment Insights
Based on application, the indoor location market is bifurcated into remote monitoring, customer experience management, inventory management, emergency response management, sales and marketing optimization, risk management, predictive asset analytics and others. The application for indoor location in recent years has witnessed a drastic increase across the globe. These applications vary from customer assistance and marketing to disaster management and recovery, asset management & tracking, security.
Verticals Segment Insights
Based on verticals, the indoor location market is bifurcated into hospitality, retail, transportation & logistics, entertainment, public buildings, manufacturing and others. Understanding customers' locations indoors is of special importance to retailers, mall owners, the travel and transportation industry (airports, train stations), banks, hospitals, security managers, and any enterprise that provides services to people who are indoors. The need to understand customer behavior in indoor venues is essential for any business aiming to provide a more personal and compelling shopping experience, optimize the physical store layout, improve store operations, and ultimately drive improved user experience, sales conversion rates, and increased revenue.
Strategic Insights
Report Coverage - Indoor Location Market
Report Coverage
Details
Market Size Value in
US$ 3,493.8 Million in 2018
Market Size Value by
US$ 24,601.1 Million by 2027
Growth rate
CAGR of 25.3% from 2019-2027
Forecast Period
2019-2027
Base Year
2019
No. of Pages
175
No. of Tables
28
No. of Charts & Figures
101
Historical data available
Yes
Segments covered
Deployment Type ; by Technology ; by Components ; by Application and Verticals ; and Geography
Regional scope
North America, Europe, Asia Pacific, Middle East & Africa, South & Central America
Country scope
US, Canada, Mexico, UK, Germany, Spain, Italy, France, India, China, Japan, South Korea, Australia, UAE, Saudi Arabia, South Africa, Brazil, Argentina
Report coverage
Revenue forecast, company ranking, competitive landscape, growth factors, and trends
Free Sample Copy Available
The market players focus on new product innovations and developments by integrating advanced technologies and features in their products to compete with the competitors.
2018: LocusLabs announced strategic partnership with IndoorAtlas with the aim of providing enhanced indoor location-based experiences. The partnership is aimed to develop an end-to-end digital wayfinding solution to power location-based applications and experiences in venues like airport, offices, and railway stations among others.
2018: Cisco announced acquisition of July Systems a mobile application platform provider. The acquisition is expected to help Cisco to enhance its enterprise Wi-Fi platform to enable better indoor location services capabilities.
The Global Indoor Location Market has been Segmented as Follows:
By Deployment Type
By Technology
Tags
Nodes
Ultra-Wideband
Bluetooth
Wi-Fi
Visual Light Communication
RFID
Others
By Components
By Application
Remote Monitoring
Customer Experience Management
Inventory Management
Emergency Response Management
Sales & Marketing Optimization
Risk Management
Predictive Asset Analytics
Others
By Vertical
Hospitality
Retail
Transportation & Logistics
Entertainment
Public Buildings
Manufacturing
Others
By Geography
North America

Europe

France
Germany
UK
Spain
Italy
Rest of Europe

Asia Pacific (APAC)

Australia
China
India
Japan
Rest of APAC

Middle East & Africa (MEA)

Saudi Arabia
South Africa
UAE
Rest of MEA

South America (SAM)
Company Profiles
Broadcom, Inc.
Cisco Systems, Inc.
Ericsson
Geomoby
Indooratlas Ltd
Micello Inc. (HERE global b.v.)
Qualcomm Incorporated
Senion
STMicroelectronics N.V.
Zebra Technologies Corporation