The aquaculture market was valued at US$ 267,423.64 million in 2021 and is projected to reach US$ 357,903.27 million by 2028 and is expected to grow at a CAGR of 4.3% from 2021 to 2028.
Aquaculture is the cultivation of various species of aquatic animals such as fish, crustaceans, mollusca, and algae. In aquaculture, the aquatic animals are farmed in cultural environments, including freshwater, marine water, and brackish water. It is a sustainable method of cultivation that meets the demand for
seafood
for human consumption without hampering aquatic biodiversity.
Asia Pacific held the largest market share in 2020 and is projected to grow at the fastest CAGR in the global aquaculture market from 2021 to 2028. The fish production rate is much higher than fish consumption in countries such as China and India. Moreover, China serves the national and international
aquaculture market
with its huge production capacity. Asia Pacific has evolved as the largest producer and exporter of aquaculture products. Fisheries and aquaculture production is one of the major contributors to national economies across Asia Pacific. All these factors are primarily driving the growth of the aquaculture market across Asia Pacific.

Strategic Insights
Report Coverage - Aquaculture Market

| Report Coverage | Details |
| --- | --- |
| Market Size Value in | US$ 267,423.64 million in 2021 |
| Market Size Value by | US$ 357,903.27 million by 2028 |
| Growth rate | CAGR of 4.3% from 2021 to 2028. |
| Forecast Period | 2021-2028 |
| Base Year | 2021 |
| No. of Pages | 165 |
| No. of Tables | 58 |
| No. of Charts & Figures | 64 |
| Historical data available | Yes |
| Segments covered | Species , Nature , Culture Environment , and Geography |
| Regional scope | North America, Europe, Asia Pacific, Middle East & Africa, South & Central America |
| Country scope | US, Canada, Mexico, UK, Germany, Spain, Italy, France, India, China, Japan, South Korea, Australia, UAE, Saudi Arabia, South Africa, Brazil, Argentina |
| Report coverage | Revenue forecast, company ranking, competitive landscape, growth factors, and trends |
| Free Sample Copy Available | |
Impact of COVID-19 Pandemic on Aquaculture Market
Many sectors, including the food & beverages industry, faced unexpected challenges due to the ongoing COVID-19 pandemic. Various restrictions such as lockdowns, the shutdown of manufacturing units, travel bans, and border restrictions disrupted the global supply chains. This also led to a shortage of raw materials and labor. Due to the closure of restaurants and hotels, the demand for high-value fresh fish and aquatic food also declined, which hampered the growth of the aquaculture market. However, the global aquaculture market is expected to witness positive growth in the coming years owing to the rising vaccination rates and relaxation of restrictions imposed by the governments of different countries. Moreover, as the manufacturing firms are permitted to operate with full capacity, the sector is witnessing positive recovery rates propelling market growth.
Aquaculture Market Breakdown: By Region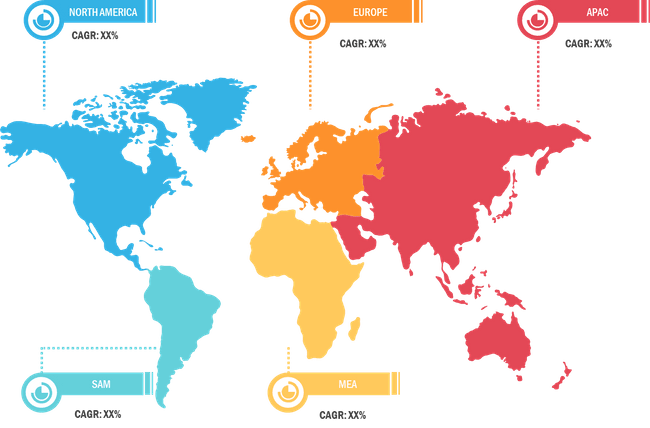 Get more information on this report :
Market Insights
Favorable Government Initiatives Boosting Adoption of Aquaculture Globally

Government initiative and favorable policies play an important role in generating a suitable environment for entities involved in aquaculture. It includes research, legal framework, and infrastructure for aquaculture. The Food and Agriculture Organization of the United Nations (UN FAO) has acknowledged a gap between seafood supply and demand for the future. It is forecasted that the demand for seafood by 2030 will exceed 260 million tonnes, and the estimated supply by the current production rate will be 210 million tonnes. Thus, aquaculture is considered a capable source to meet the increased demand for seafood. Also, with the increase in the demand for seafood, there are few certifications and standards associated with seafood production for a sustainable environment.
Culture Environment-Based Insights

Based on culture environment, the aquaculture market is categorized into freshwater, marine water, and brackish water. The brackish water segment is expected to register the highest CAGR in the market during the forecast period. Brackish water has more salinity than freshwater, but not as seawater. Brackish water is a waste product of the salinity gradient power process, and natural brackish water can be found globally in coastal areas, forming in different ways. The most well-known sources of brackish water are estuaries. Various types of fish such as tiger shrimp (Penaeus monodon), mud crab (Scylla serrata), and milkfish are raised in brackish water. Brackish water fish farming also focuses on producing quality fin and shellfish in creeks, lagoons, and estuaries.
Aquaculture Market, by Culture Environment – 2020 and 2028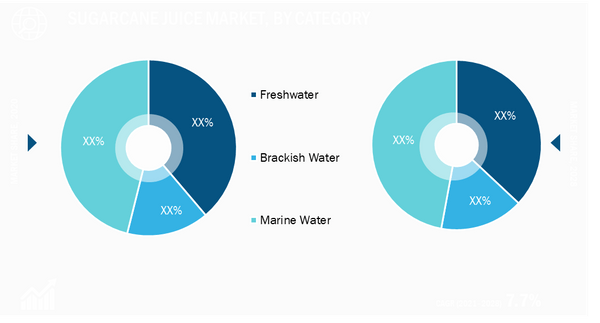 Get more information on this report :
Product Type-Based Insights

Based on product type, the aquaculture market is segmented into fish, aquatic plants, crustaceans, mollusca, and others. The fish segment accounted for the largest market share in 2020. The demand for fish is driven by increased awareness about the health benefits associated with seafood. For instance, fish is a high source of vitamins, minerals, and proteins and provides numerous health benefits. Fish provides fatty acids, which help reduce the risk of cardiovascular diseases and contribute to brain and vision development. In addition, growth in population and extensive availability of different fish species are expected to boost the demand for fish during the forecast period. Additionally, other factors such as changing lifestyles, rise in disposable income, and consumer preferences for diet is likely to support the growth of the fish market during the forecast period.A few players operating in the aquaculture market include Cermaq Group AS; P/F Bakkafrost; Blue Ridge Aquaculture, Inc.; Danish Salmon A/S; Farallon Aquaculture Group; Cooke Aquaculture, Inc.; Leroy Seafood Group ASA; Stolt-Nielsen Limited; Mowi ASA; and Thai Union Group PCL. These companies are engaged in providing a comprehensive line of product portfolio aquaculture products. They also operate their cultivation facilities for aquaculture products in various countries worldwide to cater to a wider customer base.
Report Spotlights
Progressive industry trends in the aquaculture market to help players develop effective long-term strategies
Business growth strategies adopted by developed and developing markets
Quantitative analysis of the aquaculture market from 2019 to 2028
Estimation of global demand for aquaculture
Porter's five forces analysis to illustrate the efficacy of buyers and suppliers operating in the industry
Recent developments to understand the competitive market scenario
Market trends and outlook as well as factors driving and restraining the growth of the aquaculture market
Assistance in the decision-making process by highlighting market strategies that underpin commercial interest, leading to the market growth
The size of the aquaculture market size at various nodes
Detailed overview and segmentation of the market, as well as the aquaculture industry dynamics
Size of the aquaculture market in various regions with promising growth opportunities
Frequently Asked Questions