MARKET ANALYSIS
Perlite is naturally occurring, lightweight and inert material derived from volcanic rocks. Perlite is hydrophilic rock, composed of silicon dioxide, aluminum oxide, sodium oxide, potassium oxide and other trace elements. Perlite is obtained through mining using ripping and blasting methods. It possesses several characteristics such as thermal & acoustic insulation, elasticity, fire resistance, thermal & mechanical stability, high permeability, high absorption, eco-friendly, and matting agent. Perlite is extensively used in several end-use applications such as agricultural sector, construction, cosmetics, paints, industrial filtration, and cryogenic insulation.
GROWTH DRIVERS AND CHALLENGES
The rising demand for lightweight building materials from construction industry across the globe has aided the perlite market growth in the past few years. Perlite is significantly utilized in construction industry for production of tiles, roof insulation, refractory bricks, fire insulation products and heat resistant concrete. The distinct properties of perlite namely, optimal thermal resistance, lightweight and fire-resistance, makes it ideal for utilization in applications such as cavity walls, block fillers, coatings, fireproofing, specialty binders, and plasters. Rapid industrialization and urbanization have prompted government of several countries to invest in the infrastructure development and building & construction sector. According to the 2021 Global Status Report for Buildings and Construction by United Nations Environment Programme, government of the US passed US$ 1.0 trillion infrastructure bill in 2021, to rehabilitate and invest in the country's infrastructure along with other initiatives. Increasing population in India and China is another factor fuelling the demand for residential construction, thereby aiding the share of India in global perlite market share. Additionally, increasing residential and commercial construction across emerging countries worldwide is fuelling the demand for perlite. Environmental concerns related to perlite processing pose a challenge to the perlite market. Perlite processing involves several operations such as drying, expansion furnaces, and handling, leading to emission of significant number of pollutants, namely particulate matter, sulfur dioxide and other trace elements. Stringent regulations imposed by several governments on emission of particulate matter and other pollutants can challenge perlite processing. However, several scrubbers and filters can be used for emission control during perlite processing.
REPORT SEGMENTATION AND SCOPE
The "Global Perlite Market Analysis to 2030" is a specialized and in-depth study with a major focus on the global perlite market trends and growth opportunities. The report aims to provide an overview of the global perlite market with detailed market segmentation by form, end-use industry, and geography. The global perlite market has been witnessing high growth over the recent past and is expected to continue this trend during the forecast period. The report provides key statistics on the consumption of perlite worldwide along with their demand in major regions and countries. In addition, the report provides the qualitative assessment of various factors affecting the perlite market performance in major regions and countries. The report also includes a comprehensive analysis of the leading players in the perlite market and their key strategic developments. Several analyses on the market dynamics are also included to help identify the key driving factors, market trends, and lucrative perlite market opportunities that would, in turn, aid in identifying the major revenue pockets.
Further, ecosystem analysis and Porter's five forces analysis provide a 360-degree view of the global perlite market, which helps understand the entire supply chain and various factors affecting the market growth.
SEGMENTAL ANALYSIS
The global perlite market is segmented on the basis of form, and end-use industry. Based on form, the perlite market is segmented as, crude, and expanded. On the basis of end-use industry, the market is classified as, agriculture and horticulture, construction, industrial, and others. Based on form, the expanded form accounted for a significant perlite market share which can be attributed to its high functionality and wide availability. Expanded perlite is lightweight material, which enables the end-users to significantly reduce weight of the end product, thus ensuring ease of handling. Crude perlite is extensively used in heat retention in ferro-alloys and foundry industry. Based on end-use industry, construction accounted for a major perlite market share owing to wide range of applications as insulating & thermal resistant material, binding & filling agent, plasters, coatings, and fireproofing. Rising investment in building and construction industry worldwide is boosting the demand for perlite. Agriculture and horticulture segment involves wide scope of perlite utilization as soil conditioning and substrate. The demand for perlite in the industrial segment is expected to grow significantly over the coming years owing its non-toxic nature, insolubility, porous structure and filtration properties. Perlite is used in high temperature applications of foundry and steel industry. The growth in several industries is fuelling the demand for perlite, as it is utilized as filtration aid and raw material in food & beverages, and cosmetics industries.
REGIONAL ANALYSIS
The report provides a detailed overview of the global perlite market with respect to five major regions, namely; North America, Europe, Asia-Pacific (APAC), Middle East and Africa (MEA) and South & Central America. Asia Pacific is estimated to account for a significant perlite market share globally. Presence of major construction companies and increasing investment in building & construction sector in Asia Pacific is expected to boost the demand for perlite. Rising population in several countries of Asia Pacific is fuelling construction sector and infrastructure development in the region. North America is expected to witness considerable growth due to presence of major perlite reserves in the region. This factor creates potential opportunities for perlite production and ease of raw material sourcing. Asia Pacific is also expected to be an attractive market for perlite during the forecast period, owing to the high reserves of perlite and growing construction as well as agriculture sector.
INDUSTRY DEVELOPMENTS AND FUTURE OPPORTUNITIES
Partnership, acquisitions and new product launches were found to be the major strategies adopted by the players operating in the global perlite market.
In April 2020, Imerys SA signed an agreement of acquisition of Cornerstone Industrial Minerals Corp, a perlite producer in the North America. The strategy strengthened the acquirer's perlite portfolio to agriculture and horticulture market.
In October 2019, Omya International AG acquired Termolita SAPI de CV, a Mexican perlite producer. The strategy aimed to enhance acquirer's market positioning through Termolita SAPI de CV's expanded perlite product portfolio and Omya International AG distribution network.
IMPACT OF COVID/IMPACT OF GEOPOLITICAL SCENARIO/IMPACT OF RECESSION
The COVID-19 pandemic adversely impacted the global economy and slowed the growth of various industries such as chemicals & materials, and agriculture, among others. The shutdown of multiple manufacturing plants and factories in North America, Europe, Asia Pacific, South America, and the Middle East & Africa affected the global supply chain. This hampered the manufacturing, delivery schedules, and sales of various goods. Various companies announced possible delays in product deliveries and projected a slump in the sales of their products. In addition, travel bans imposed by countries in Europe, Asia Pacific, and North America affected business collaborations and partnership opportunities. All these factors hampered the progress of the chemicals & materials industry, along with restraining the growth of various markets related to this industry. Moreover, construction activities also witnessed a decline during this period owing to the shortage of raw materials and limited supply of labor. However, in 2021, businesses regained their production capacities as the governments of various countries eased out the previously imposed restrictions. Moreover, introducing the COVID-19 vaccine further eased the situation leading to a rise in business activities across the globe. The start of operations in the manufacturing units positively impacted the perlite market. Further, manufacturers could overcome the demand and supply gap by operating at total capacity. Moreover, the export and import volumes in the chemicals & materials industry increased due to the relaxation of border and trade restrictions. Therefore, the perlite market has recovered quite well from the aftermath of the pandemic and is expected to grow over the coming years.
COMPETITIVE LANDSCAPE AND KEY COMPANIES
Some of the key players operating in the perlite market include, Imerys SA, Perlite Canada, Knauf Performance Materials GmbH, Globalperlita SL, Supreme Perlite, Aegean Perlites SA, The Schundler Company, Whittemore Company, Midwest Perlite Inc, Dupré Minerals Ltd, Keltech Energies Ltd, and Aztec Perlite Company Inc, among others.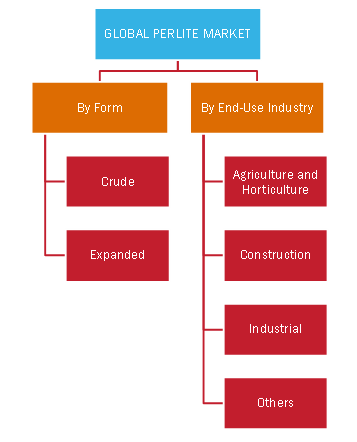 Sample PDF showcases the content structure and the nature of the information with qualitative and quantitative analysis.
Request discounts available for Start-Ups & Universities
REGIONAL FRAMEWORK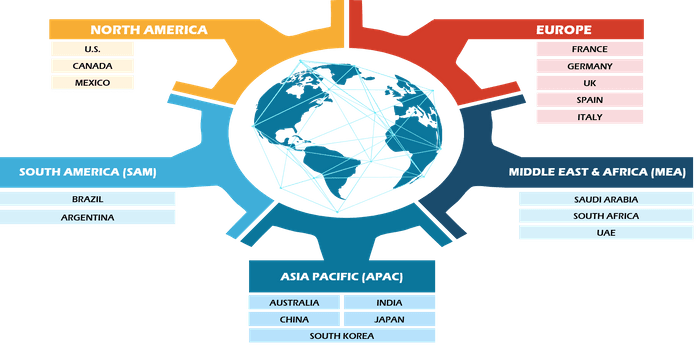 Have a question?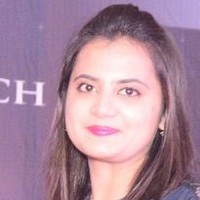 will walk you through a 15-minute call to present the report's content and answer all queries if you have any.

Speak to Analyst
Sample PDF showcases the content structure and the nature of the information with qualitative and quantitative analysis.
Request discounts available for Start-Ups & Universities
MARKET PLAYERS
Sample PDF showcases the content structure and the nature of the information with qualitative and quantitative analysis.
Request discounts available for Start-Ups & Universities

Report Coverage
Revenue forecast, Company Analysis, Industry landscape, Growth factors, and Trends

Segment Covered
This text is related
to segments covered.

Regional Scope
North America, Europe, Asia Pacific, Middle East & Africa, South & Central America

Country Scope
This text is related
to country scope.
The List of Companies

1. Imerys
2. Keltech Energies Ltd.
3. Dupré Minerals Limited
4. Amol Minechem Ltd.
5. Supreme Perlite
6. Midwest Perlite
7. Carolina Perlite Company
8. Aztec Perlite Company, Inc.
9. Perlite Canada
10. RS Minerals Ltd
11. Applied Minerals Ltd
12. BERGAMA MINING PERLITE
13. Whittemore Company
14. AEGEAN PERLITES SA
15. Profiltra B.V.
16. Knauf Performance Materials GmbH
17. The Schundler Company
18. Blue Pacific Minerals Ltd.
19. Amol Dicalite
20.Winkelmann Mineraria Srl
The Insight Partners performs research in 4 major stages: Data Collection & Secondary Research, Primary Research, Data Analysis and Data Triangulation & Final Review.
Data Collection and Secondary Research:
As a market research and consulting firm operating from a decade, we have published many reports and advised several clients across the globe. First step for any study will start with an assessment of currently available data and insights from existing reports. Further, historical and current market information is collected from Investor Presentations, Annual Reports, SEC Filings, etc., and other information related to company's performance and market positioning are gathered from Paid Databases (Factiva, Hoovers, and Reuters) and various other publications available in public domain.
Several associations trade associates, technical forums, institutes, societies and organizations are accessed to gain technical as well as market related insights through their publications such as research papers, blogs and press releases related to the studies are referred to get cues about the market. Further, white papers, journals, magazines, and other news articles published in the last 3 years are scrutinized and analyzed to understand the current market trends.
Primary Research:
The primarily interview analysis comprise of data obtained from industry participants interview and answers to survey questions gathered by in-house primary team.
For primary research, interviews are conducted with industry experts/CEOs/Marketing Managers/Sales Managers/VPs/Subject Matter Experts from both demand and supply side to get a 360-degree view of the market. The primary team conducts several interviews based on the complexity of the markets to understand the various market trends and dynamics which makes research more credible and precise.
A typical research interview fulfils the following functions:
Provides first-hand information on the market size, market trends, growth trends, competitive landscape, and outlook
Validates and strengthens in-house secondary research findings
Develops the analysis team's expertise and market understanding
Primary research involves email interactions and telephone interviews for each market, category, segment, and sub-segment across geographies. The participants who typically take part in such a process include, but are not limited to:
Industry participants: VPs, business development managers, market intelligence managers and national sales managers
Outside experts: Valuation experts, research analysts and key opinion leaders specializing in the electronics and semiconductor industry.
Below is the breakup of our primary respondents by company, designation, and region:

Once we receive the confirmation from primary research sources or primary respondents, we finalize the base year market estimation and forecast the data as per the macroeconomic and microeconomic factors assessed during data collection.
Data Analysis:
Once data is validated through both secondary as well as primary respondents, we finalize the market estimations by hypothesis formulation and factor analysis at regional and country level.
3.1 Macro-Economic Factor Analysis:
We analyse macroeconomic indicators such the gross domestic product (GDP), increase in the demand for goods and services across industries, technological advancement, regional economic growth, governmental policies, the influence of COVID-19, PEST analysis, and other aspects. This analysis aids in setting benchmarks for various nations/regions and approximating market splits. Additionally, the general trend of the aforementioned components aid in determining the market's development possibilities.
Various factors that are especially aligned to the country are taken into account to determine the market size for a certain area and country, including the presence of vendors, such as headquarters and offices, the country's GDP, demand patterns, and industry growth. To comprehend the market dynamics for the nation, a number of growth variables, inhibitors, application areas, and current market trends are researched. The aforementioned elements aid in determining the country's overall market's growth potential.
The "Table of Contents" is formulated by listing and analyzing more than 25 - 30 companies operating in the market ecosystem across geographies. However, we profile only 10 companies as a standard practice in our syndicate reports. These 10 companies comprise leading, emerging, and regional players. Nonetheless, our analysis is not restricted to the 10 listed companies, we also analyze other companies present in the market to develop a holistic view and understand the prevailing trends. The "Company Profiles" section in the report covers key facts, business description, products & services, financial information, SWOT analysis, and key developments. The financial information presented is extracted from the annual reports and official documents of the publicly listed companies. Upon collecting the information for the sections of respective companies, we verify them via various primary sources and then compile the data in respective company profiles. The company level information helps us in deriving the base number as well as in forecasting the market size.
3.4 Developing Base Number:
Aggregation of sales statistics (2020-2022) and macro-economic factor, and other secondary and primary research insights are utilized to arrive at base number and related market shares for 2022. The data gaps are identified in this step and relevant market data is analyzed, collected from paid primary interviews or databases. On finalizing the base year market size, forecasts are developed on the basis of macro-economic, industry and market growth factors and company level analysis.
Data Triangulation and Final Review:
The market findings and base year market size calculations are validated from supply as well as demand side. Demand side validations are based on macro-economic factor analysis and benchmarks for respective regions and countries. In case of supply side validations, revenues of major companies are estimated (in case not available) based on industry benchmark, approximate number of employees, product portfolio, and primary interviews revenues are gathered. Further revenue from target product/service segment is assessed to avoid overshooting of market statistics. In case of heavy deviations between supply and demand side values, all thes steps are repeated to achieve synchronization.
We follow an iterative model, wherein we share our research findings with Subject Matter Experts (SME's) and Key Opinion Leaders (KOLs) until consensus view of the market is not formulated – this model negates any drastic deviation in the opinions of experts. Only validated and universally acceptable research findings are quoted in our reports.
We have important check points that we use to validate our research findings – which we call – data triangulation, where we validate the information, we generate from secondary sources with primary interviews and then we re-validate with our internal data bases and Subject matter experts. This comprehensive model enables us to deliver high quality, reliable data in shortest possible time.