The global Events industry market share is expected to grow from US$ 958.54 billion in 2021 to US$ 1,965.99 billion by 2028. Events industry market size is estimated to grow at a CAGR of 11.1% from 2022 to 2028.
Events are public gatherings of the general public at a specific time and location. The goal of hosting an event can be anything from increasing corporate profitability to celebrating, entertaining, and supporting community concerns. Conferences and exhibitions, business events and seminars, marketing and fundraising, music and art performances, sports, festivals, trade exhibits, and product launches are among the most popular events. Corporate organizations, public organizations, and associations are key stakeholders in the events industry market
Sponsors are considered the backbone of the event industry since they are the initial source of money to conduct events. With the rising number of sponsors worldwide, the global events industry market size is expanding substantially. Big corporate houses host multiple events every year according to their calendar, and their annual event calendar has a large estimation. Corporate houses contribute significantly to the market's growth by allowing event companies to arrange events for them.
Events Industry Market : Strategic Insights
Report Coverage - Events Industry Market
Report Coverage
Details
Market Size Value in
US$ 958.54 Billion in 2021
Market Size Value by
US$ 1,965.99 Billion by 2028
Growth rate
CAGR of 11.1% from 2022 to 2028
Forecast Period
2022-2028
Base Year
2021
No. of Pages
244
No. of Tables
197
No. of Charts & Figures
121
Historical data available
Yes
Segments covered
Event Type, Revenue Source, Type, Organizer, Application, and Enterprise Size
Regional scope
North America, Europe, Asia Pacific, Middle East & Africa, South & Central America
Country scope
US, Canada, Mexico, UK, Germany, Spain, Italy, France, India, China, Japan, South Korea, Australia, UAE, Saudi Arabia, South Africa, Brazil, Argentina
Report coverage
Revenue forecast, company ranking, competitive landscape, growth factors, and trends
Free Sample Copy Available
Impact of COVID-19 Pandemic on Events Industry Market
The global lockdown due to the COVID-19 pandemic caused a modest slowdown in the events industry market growth in 2020. With the enormous number of people working from home and spending more time online, day and night, the pandemic has accelerated the shift to digital. The increasing demand for digital resources is stressing the systems of many software and platform organizations, inhibiting their ability to deliver services with quality and reliability. Since the outbreak's start, the popularity of virtual events has risen, which is led by the increasing demand for mobility solutions by a range of key stakeholders, including associations, professional meeting organizers, company executives, marketing managers, product management, and human resources, and more. However, the pandemic negatively impacted the events industry market growth due to the cancellation of various sporting events, exhibitions, prominent festivals, concerts, weddings, and others to curb the spread of the COVID-19 virus.
Virtual events have been around for a long time before the COVID-19, and they will continue the same way. However, the popularity of virtual events has increased during the pandemic. Many industries that were thriving before the pandemic, have faced significant revenue losses and contracted in terms of their market growth. Several companies across multiple industries have already declared bankruptcy or were forced to lay off significant portions of their staff.
Naturally, one of the worst affected by the pandemic was the events industry. Due to this lockdown situation, virtual event software providers face increasing demand worldwide. Therefore, although in 2020, the global events industry market plummeted initially due to the adverse impact of the pandemic and the related regulations, it remarkably recovered with the rise in the uptake of virtual and hybrid events globally.
Lucrative Regions for Events Industry Market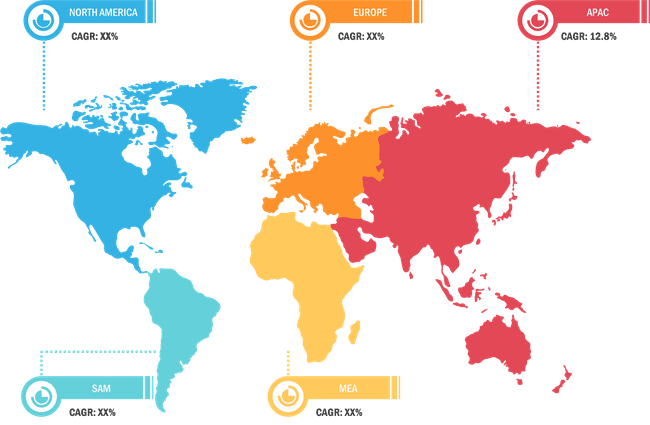 Get more information on this report :
Market Insight
Rapid Increase in Events Sponsorship
Over the last 50 years, the relevance and popularity of sports have given rise to a new business, the sports industry. Much of the success of fantasy sports is due to effective customer relationship management (CRM). Customer loyalty and retention increase if a supplier can give rapid, accurate, and informative information to its customers. Professional sports organizations cannot run successfully without funds earned from commercial operations, major sporting events have become an essential component of global business, and sports sponsorship has expanded. Sports organizations rely on the sale of telecasting/broadcasting rights, sponsorship money, and ticket sales to organize sporting events.
Sports have become more commercialized, generating more promotion and sponsorship. Businesses that participate in sponsorship programs gain recognition for their brands and expand their footprints. On the other hand, sponsoring firms get both concrete and intangible advantages, such as increased brand exposure and presenting a favorable picture of the company to stakeholders.
Businesses may benefit from sponsorship by increasing awareness regarding their products and services among consumers, using modern advertising, and differentiating their brands from others. Sports sponsorship is a smart and diverse marketing strategy that offers organizations a lot of possibilities. Sponsorships enable businesses to engage with international clients beyond national borders, and they use these programs to achieve various corporate goals and marketing initiatives.
Event Type Segment Insights
Events industry market analysis by event type, the events industry market is segmented into virtual, hybrid, and physical. The hybrid event is the fastest-growing segment during the forecast period due to hybrid events can take on various forms, depending on the event style and target demographic.
Events Industry Market, by Event Type (% Share)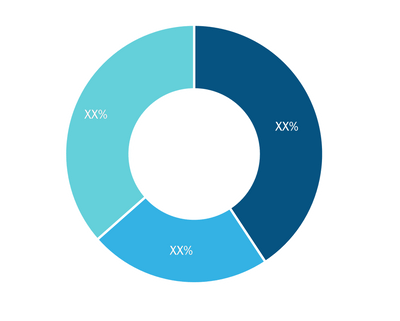 Get more information on this report :
Revenue Source Segment Insights
Events industry market analysis by revenue source, the market is segmented into ticket sale, sponsorship, and others. Sponsorship source of revenue is the fastest-growing segment due to unlimited opportunities the organizers find to broaden their competitive advantage. Moreover, sponsoring an event increases reach among potential buyers and customers, which drives sales.
Organizer Segment Insights
Based on organizer, the market is segmented into corporate, sports, education, entertainment, and others. The entertainment segment has the highest market share, and they are in charge of selecting sites, hiring caterers, entertainment, and other suppliers to ensure that these events go successfully.
Application Type Segment Insights
Based on application type, the events industry market is segmented into B2B and B2C. B2B is the fastest-growing segment due to B2B events providing a unique and exclusive atmosphere for bringing together a large number of decision-makers in one place.
Enterprise Size Type Segment Insights
Based on enterprise size, the events industry market is segmented into small and medium enterprises and large enterprises. Small and medium enterprises are the fastest-growing segment due to SMEs needing continuous support from the respective country governments to achieve their full potential. At the same time, they need to work on their internal processes, structures, and practices to achieve anticipated market growth.
Type Segment Insights
Based on type, the events industry market is segmented into music concerts, festivals, sports, exhibitions and conferences, corporate events and seminars, and others. Corporate and seminars type is the fast-growing segment due to the rise in the number of corporate companies coupled with frequent seminars and events conducted by them.
The market players focus on new product innovations and developments by integrating advanced technologies and features to compete with the competitors. In 2022, ATPI is expanding its global reach by adding 13 new service locations in prime areas for its network development.
Events Industry Market – Company Profiles
Access Destination Services
Anschutz Entertainment Group
ATPI Ltd.
BCD Meetings & Event
Cvent Inc.
Entertaining Asia
Live Nation Worldwide, Inc.
Pollstar
Riviera Events
StubHub.
Frequently Asked Questions