The flight inspection market was valued at US$ 4,281.99 million in 2019 and is projected to reach US$ 8,060.80 million by 2027; it is expected to grow at a CAGR of 8.1% from 2020 to 2027.
Commercial and defense sectors are heavily investing in advanced technologies to strengthen their capabilities with advanced aircraft fleet. Companies in the US and the UK are developing advanced aircraft for the global market. New flight inspection aircraft with advanced system integration such as UHF communication, GBAS, and other systems are dominating the commercial airport sector. Rising trade agreements between major countries such as the US–India, Russia–China, and the UK–UAE regarding advanced commercial aircraft fleet are supporting the flight inspection market growth. Developing nations such as India, China, and Indonesia are strengthening their aviation industry owing to rising number of domestic and international airline passengers. The routine flight inspection is necessary task in airport facilities. Advancements in flight inspection systems such as improved time and accuracy highlighted the importance of using flight inspection system as it examines the flyability of the aircraft. Further, the growing need of flight inspection services to enhance facility operations and utilize spaces for additional runway is driving the growth of the flight inspection market. The manufacturing companies such Aerodata AG and FCSL are introducing advanced solutions offering better control and performance at airport facility.
Impact of COVID-19 Pandemic on Flight Inspection Market
The COVID-19 pandemic is hindering the economic growth of almost every country. It is adversely affecting the international transportation, which is hampering the commercial aircraft market. The restrictions on transportation and international traffic is disrupting the aerospace industry, whereas military aircraft are experiencing very low impact of this downturn on market growth. The flight inspection market is witnessing mixed impact of the pandemic situation such as the demand for flight inspection services has remained stable or increased owing to standing aircraft fleet. On other hand, the purchase of new aircraft, flight inspection systems, and other investments in the expansion of aircraft fleet are reduced as the pandemic has hindered the aviation revenue. Large number of airlines are facing major loss or a few might shutdown permanently. Lowering number of the aircraft and airlines can lower the demand of flight inspection systems and services, which would restrain the flight inspection market growth in the coming years.
Lucrative Regions for Flight Inspection Solution 0Providers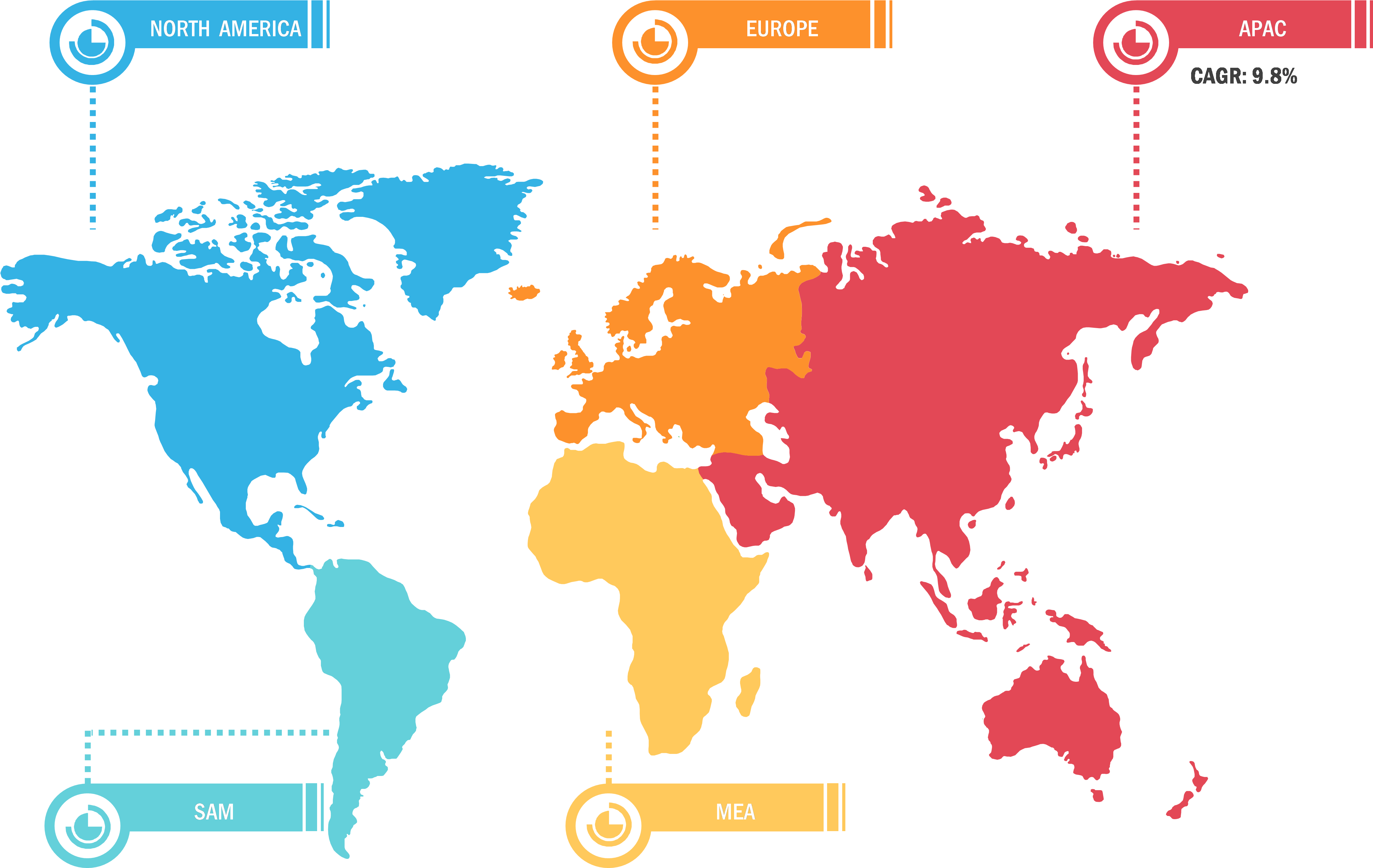 Sample PDF showcases the content structure and the nature of the information with qualitative and quantitative analysis.
Request discounts available for Start-Ups & Universities
Flight inspection Market Insights
Rising Adoption from Developing Nations Fuels Growth of Flight inspection Market
Although, strengthening defense and commercial aircraft incurs huge economical cost, it is necessary for each nation to improve their defense and commercial aircraft for better economic growth and international transportation activities. Hence, each country is concerned and eager toward the deployment of advanced flight inspection systems, such as GBAS, ground-based systems, and other communication aids. Moreover, commercial aircraft play a major role in international transport activities and holds major contribution in GDP owing to which each country is focusing toward its development. Significant growth in economy of developing nations is supporting the development of aviation sector. Additionally, rising count of domestic and international travelers is further creating opportunity for the market growth. For instance, the International Air Transport Association (IATA) predicted that 2.1 billion travelers would travel by 2036, particularly in China. Such rising count of passenger is creating lucrative opportunities for the market and to suffice the need airlines services are going to increase. Similarly, according to the Boeing commercial market outlook report, Latin America is likely to witness a rising demand for fleet deliveries, i.e., around 3,040 numbers in the next 20 years. Such increasing need of additional airline service from developing nations push the airports toward the deployment of advanced flight inspection systems to help manage the operations effectively.


Solution-Based Market Insights
Based on solution, the flight inspection market is bifurcated into system and services. The system segment held a larger market share in 2019.

Flight Inspection Market, by Solution – 2019 and 2027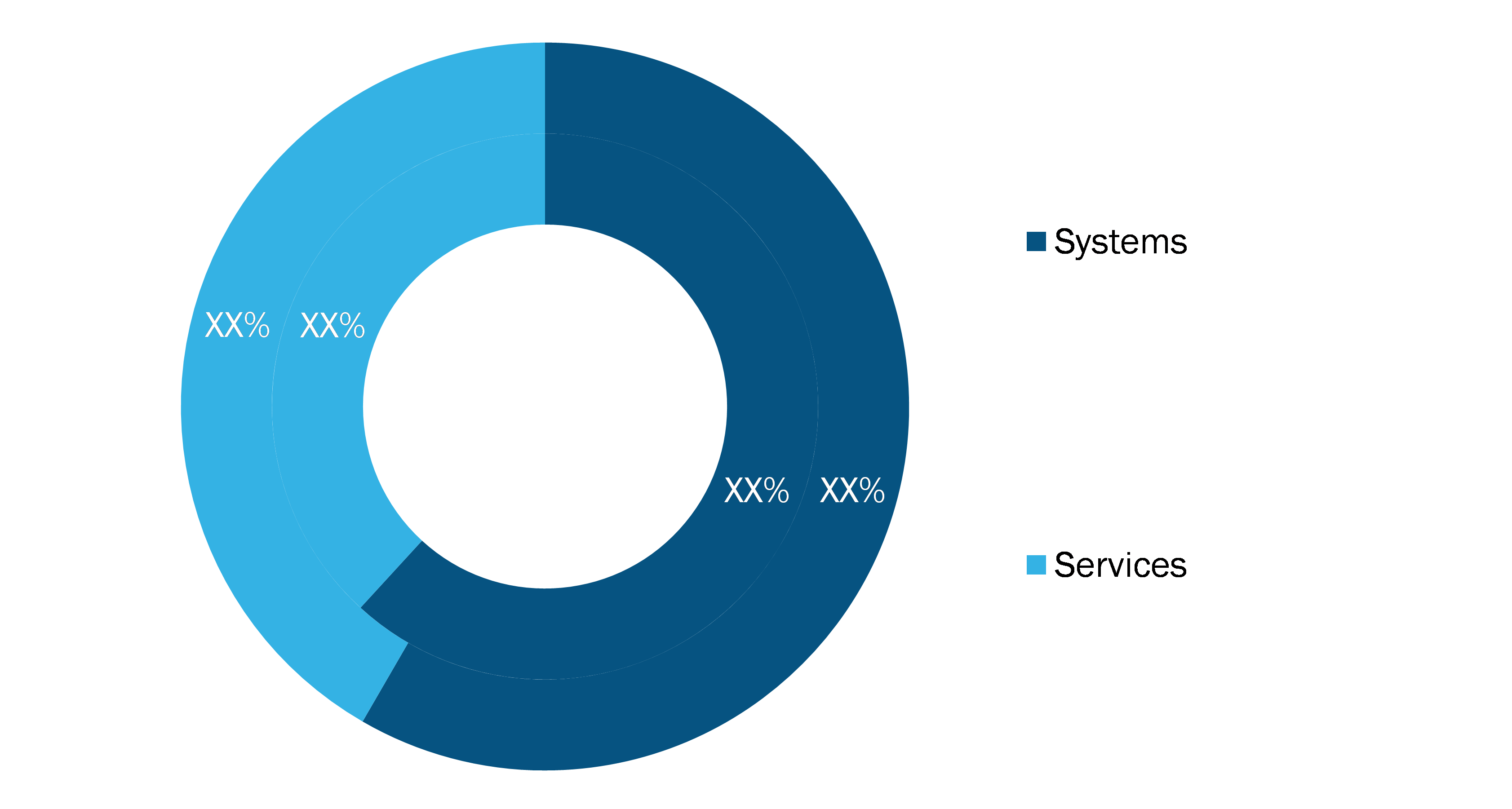 Sample PDF showcases the content structure and the nature of the information with qualitative and quantitative analysis.
Request discounts available for Start-Ups & Universities
End User-Based Market Insights
Based on end user, the flight inspection market is bifurcated into defense airport and commercial airport. The commercial airport segment holds the largest share of the market in 2019.


Customize Research To Suit Your Requirement

We can optimize and tailor the analysis and scope which is unmet through our standard offerings. This flexibility will help you gain the exact information needed for your business planning and decision making.

Flight Inspection Market: Strategic Insights

| | |
| --- | --- |
| Market Size Value in | US$ 4,281.99 Million in 2019 |
| Market Size Value by | US$ 8,060.80 Million by 2027 |
| Growth rate | CAGR of 8.1% from 2020-2027 |
| Forecast Period | 2020-2027 |
| Base Year | 2020 |

Naveen

Have a question?

Naveen will walk you through a 15-minute call to present the report's content and answer all queries if you have any.

Speak to Analyst
The players operating in the flight inspection market focus on strategies such as partnerships, acquisitions, and market initiatives to maintain their positions in the market. A few developments by key players are listed below:
In June 2020, Korea Aerospace Industries (KAI) and Safran Group SA agreed a strategic Memorandum of Understanding (MoU) at Paris Airshow to expand collaboration between these two companies. Under this MoU, Safran and KAI agreed to explore potential collaborative opportunities across activities on the various areas in military, commercial, and space activities.
In October 2020, Bombardier Inc. expanded its footprints in APAC by forming new customer service center in Melbourne, Australia.
By Solution
Systems

Fixed Systems
Mobile Systems
Ground-based Systems

Services

Routine Services
Commissioning Services
Special Services
By End User
Defense Airport
Commercial Airport
By Geography
North America
Europe

France
Germany
Italy
UK
Russia
Rest of Europe
Asia Pacific (APAC)

China
India
South Korea
Japan
Australia
Rest of APAC

Middle East and Africa (MEA)

South Africa
Saudi Arabia
UAE
Rest of MEA

South America (SAM)

Brazil
Argentina
Rest of SAM
Company Profiles
AERODATA AG
Airfield Technology, Inc.
Bombardier
ENAV S.p.A.
Norwegian Special Mission AS
Radiola Limited
Rhode & Schwarz
Safran
FCS
Textron Aviation Inc

Report Coverage
Revenue forecast, Company Analysis, Industry landscape, Growth factors, and Trends

Segment Covered
Solution and Services ) and End User and Geography

Regional Scope
North America, Europe, Asia Pacific, Middle East & Africa, South & Central America

Country Scope
Argentina, Australia, Brazil, Canada, China, France, Germany, India, Italy, Japan, Mexico, Russian Federation, Saudi Arabia, South Africa, South Korea, United Arab Emirates, United Kingdom, United States
Frequently Asked Questions
---
Which system type led the flight inspection market?
In terms of system type, the flight inspection market is segmented into fixed system, mobile system, and ground-based system. The fixed system dominated the market in 2019. The fixed system for flight inspection operation is used to serve the purpose of periodic flight inspections. A fixed system is used to navigate the aircraft for safe takeoff and landing operations at runway. Further, increased demand for automatic and stable flight inspection system in aircraft is upscaling the growth of fixed inspection systems to monitor and control the operations more effectively. Market players are also developing new systems suitable for fixed installation and offering improved inspection activities to meet the customer expectations.
Which factor is driving the flight inspection market?
Routine inspection is of utmost importance for airport authorities to smoothen the operationality of aircraft movements. Apart from routine inspection, the commissioning of inspection services is also being carried out in several countries, as numerous new airports are coming up in developed and developing countries. Over the past couple of years, several airport authorities have been investing toward the expansion of runways and terminals. APAC is foreseen to contribute significantly toward the growth of flight inspection market, as the airport authorities in countries such as China, India, Japan, and other South East Asian countries are investing toward the expansion of existing airports and construction of newer airports.
Which region led flight inspection market?
North America is the matured market with the existence of a large number of flight inspection manufacturers, aircraft OEMs, MRO service providers, and skilled workforce. The demand for advanced technologies is tremendous in the region, with all the end users mentioned above are well aware of newer technologies. Owing to this, the adoption of flight inspection solutions in commercial airports begun decades ago in the region, and are still continuing to integrate the technology on the new airport facilities. The flight inspection service providers and airports with self-owned flight inspection systems have started exercising retrofitting of older aircraft with modern navigational aids, which is also a catalyzer for the North American flight inspection market.
The List of Companies - Flight Inspection Market
Aerodata AG
Airfield Technology, Inc.
Bombardier Inc.
Enav SpA
Norwegian Special Mission AS
Radiola Limited
Rhode & Schwarz GmbH & Co.
Safran SA
FCS Flight Calibration Services GmbH
Textron Inc.
The Insight Partners performs research in 4 major stages: Data Collection & Secondary Research, Primary Research, Data Analysis and Data Triangulation & Final Review.
Data Collection and Secondary Research:
As a market research and consulting firm operating from a decade, we have published many reports and advised several clients across the globe. First step for any study will start with an assessment of currently available data and insights from existing reports. Further, historical and current market information is collected from Investor Presentations, Annual Reports, SEC Filings, etc., and other information related to company's performance and market positioning are gathered from Paid Databases (Factiva, Hoovers, and Reuters) and various other publications available in public domain.
Several associations trade associates, technical forums, institutes, societies and organizations are accessed to gain technical as well as market related insights through their publications such as research papers, blogs and press releases related to the studies are referred to get cues about the market. Further, white papers, journals, magazines, and other news articles published in the last 3 years are scrutinized and analyzed to understand the current market trends.
Primary Research:
The primarily interview analysis comprise of data obtained from industry participants interview and answers to survey questions gathered by in-house primary team.
For primary research, interviews are conducted with industry experts/CEOs/Marketing Managers/Sales Managers/VPs/Subject Matter Experts from both demand and supply side to get a 360-degree view of the market. The primary team conducts several interviews based on the complexity of the markets to understand the various market trends and dynamics which makes research more credible and precise.
A typical research interview fulfils the following functions:
Provides first-hand information on the market size, market trends, growth trends, competitive landscape, and outlook
Validates and strengthens in-house secondary research findings
Develops the analysis team's expertise and market understanding
Primary research involves email interactions and telephone interviews for each market, category, segment, and sub-segment across geographies. The participants who typically take part in such a process include, but are not limited to:
Industry participants: VPs, business development managers, market intelligence managers and national sales managers
Outside experts: Valuation experts, research analysts and key opinion leaders specializing in the electronics and semiconductor industry.
Below is the breakup of our primary respondents by company, designation, and region:

Once we receive the confirmation from primary research sources or primary respondents, we finalize the base year market estimation and forecast the data as per the macroeconomic and microeconomic factors assessed during data collection.
Data Analysis:
Once data is validated through both secondary as well as primary respondents, we finalize the market estimations by hypothesis formulation and factor analysis at regional and country level.
3.1 Macro-Economic Factor Analysis:
We analyse macroeconomic indicators such the gross domestic product (GDP), increase in the demand for goods and services across industries, technological advancement, regional economic growth, governmental policies, the influence of COVID-19, PEST analysis, and other aspects. This analysis aids in setting benchmarks for various nations/regions and approximating market splits. Additionally, the general trend of the aforementioned components aid in determining the market's development possibilities.
Various factors that are especially aligned to the country are taken into account to determine the market size for a certain area and country, including the presence of vendors, such as headquarters and offices, the country's GDP, demand patterns, and industry growth. To comprehend the market dynamics for the nation, a number of growth variables, inhibitors, application areas, and current market trends are researched. The aforementioned elements aid in determining the country's overall market's growth potential.
The "Table of Contents" is formulated by listing and analyzing more than 25 - 30 companies operating in the market ecosystem across geographies. However, we profile only 10 companies as a standard practice in our syndicate reports. These 10 companies comprise leading, emerging, and regional players. Nonetheless, our analysis is not restricted to the 10 listed companies, we also analyze other companies present in the market to develop a holistic view and understand the prevailing trends. The "Company Profiles" section in the report covers key facts, business description, products & services, financial information, SWOT analysis, and key developments. The financial information presented is extracted from the annual reports and official documents of the publicly listed companies. Upon collecting the information for the sections of respective companies, we verify them via various primary sources and then compile the data in respective company profiles. The company level information helps us in deriving the base number as well as in forecasting the market size.
3.4 Developing Base Number:
Aggregation of sales statistics (2020-2022) and macro-economic factor, and other secondary and primary research insights are utilized to arrive at base number and related market shares for 2022. The data gaps are identified in this step and relevant market data is analyzed, collected from paid primary interviews or databases. On finalizing the base year market size, forecasts are developed on the basis of macro-economic, industry and market growth factors and company level analysis.
Data Triangulation and Final Review:
The market findings and base year market size calculations are validated from supply as well as demand side. Demand side validations are based on macro-economic factor analysis and benchmarks for respective regions and countries. In case of supply side validations, revenues of major companies are estimated (in case not available) based on industry benchmark, approximate number of employees, product portfolio, and primary interviews revenues are gathered. Further revenue from target product/service segment is assessed to avoid overshooting of market statistics. In case of heavy deviations between supply and demand side values, all thes steps are repeated to achieve synchronization.
We follow an iterative model, wherein we share our research findings with Subject Matter Experts (SME's) and Key Opinion Leaders (KOLs) until consensus view of the market is not formulated – this model negates any drastic deviation in the opinions of experts. Only validated and universally acceptable research findings are quoted in our reports.
We have important check points that we use to validate our research findings – which we call – data triangulation, where we validate the information, we generate from secondary sources with primary interviews and then we re-validate with our internal data bases and Subject matter experts. This comprehensive model enables us to deliver high quality, reliable data in shortest possible time.