MARKET ANALYSIS
A radioactive isotope called technetium-99m (Tc-99m) is generally used for imaging and diagnostic applications. It was first isolated from molybdenum-99 decay in 1938 that is primarily created in nuclear reactors, and it is widely used radioactive isotope tracer is SPECT (single-photon emission computerised tomography). It generally used for imaging of the brain, bones, lungs, kidneys, thyroid, heart, gall bladder, liver, spleen, bone marrow, salivary and lachrymal glands, blood pool, and sentinel nodes. Due to its brief six-hour half-life and the fact that it is not restricted to a primary organ, it is widely preferred radionuclide as compared to other nuclear agents. Additionally, the region of perfusion in an organ or the tissue is assessed by the understanding of the radiotracer, determining reversible or irreversible ischemia.

GROWTH DRIVERS AND CHALLENGES
Key factors responsible for technetium-99m market growth includes expansion activities of key radiopharma players, increasing applications in clinical trials and surge in aging population. Furthermore pipeline assessment of new drugs and disease indication mortality also driving the technetium-99m market growth. Rise in the number of diagnostic procedures conducted using Tc-99m based modality for various diseases is likely to further drive the technetium-99m market growth. In addition, recent advances in SPECT/CT are diverse, such as whole-body SPECT/CT imaging in which series of images are acquired from various bed positionsand amplifies the market growth.

The requirement for a consistent and reliable supply of Tc-99m is another factor driving the market growth. On the other hand, Tc-99m is occasionally in short supply due to the ageing infrastructure of these reactors and sporadic supply chain disruptions. Thus, to ensure a steady supply, efforts are being made to expand the production methods of Mo-99 and Tc-99m. To decrease the dependence on reactors, accelerator-based production and generation technology, the alternate production methods of Tc-99m and Mo-99 are being developed. These aforementioned developments are meant to improve Tc-99m availability and alleviate supply chain issues.

Furthermore, the market for technetium-99m is influenced by reimbursement practices and regulatory frameworks. Tc-99m production and distribution are impacted by laws controlling the safe handling, transportation, and disposal of radioactive materials. In addition to this, pricing and accessibility of nuclear medicine imaging procedures are significantly influenced by reimbursement regulations and healthcare funding, which has an impact on the demand for Tc-99m.

REPORT SEGMENTATION AND SCOPE
The "Global technetium-99m market Analysis to 2030" is a specialized and in-depth study focusing on the global technetium-99m market trends and growth opportunities. The report aims to provide an overview of the global technetium-99m market with detailed market segmentation by isotopic application, end-use, and geography. The global technetium-99m market has witnessed high growth over the recent past and is expected to continue this trend during the forecast period. The report provides key statistics on the uses of technetium-99m worldwide and their demand in major regions and countries. In addition, the report provides a qualitative assessment of various factors affecting the technetium-99m market performance in major regions and countries. The report also includes a comprehensive analysis of the leading technetium-99m market players and their key strategic developments. Several analyses on the market dynamics are also included to help identify the key driving factors, market trends, and lucrative technetium-99m market opportunities that would, in turn, aid in identifying the major revenue pockets.

Further, ecosystem analysis and Porter's five forces analysis provide a 360-degree view of the global technetium-99m market. This helps understand the entire supply chain and various market growth factors.

SEGMENTAL ANALYSIS
The global technetium-99m market is segmented based on isotopic application, end user, and geography. Based on isotopic application, the technetium-99m market is bifurcated as, Gamma Care and Single Photon Emission Computed Tomography (SPECT). On the basis of end-user technetium-99m market is categorized into hospitals, diagnostic laboratories, and others. Data published by the World Nuclear Association in 2023 estimates that more than 10,000 hospitals worldwide employ radioisotopes for medical purposes, with 90% of the procedures going towards diagnosing infectious diseases, cancer, and neurological problems. In terms of revenue, the hospital segments accounted for a significant portion of the global technetium-99m market in 2022. Technetium-99m products, isused in the treatment of coronary heart disease, neurological disorders, and diabetes, in hospitals. Nuclear medicine uses radioisotopes, and hospitals are a key distribution channel. Hospitals have improved technology systems and reimbursement schemes for treating diseases, according to government healthcare institutions.

REGIONAL ANALYSIS
In 2022, North America accounted for the largest market share in the global technetium-99m market, owing to the rising need for medical devices and services, increasing ageing population, and the need for cutting-edge medical devices and technology.

However, Asia Pacific is expected to grow significantly due to the increasing investment in health care sector. The region is particularly concentrating on expanding the number of medical and research institutes as well as developing more specialised care facilities. Additionally, several nations have seen an increase in overall healthcare spending per capita. In developing countries of Asia Pacific and the Middle East, the provision of healthcare physicians, facilities, and treatments to the population is still not robust. As a result, there is enormous potential for the growth of healthcare facilities in these areas, which would increase the need for better imaging methods. Therefore, all the above-discussed factors are expected to amplify the technetium-99m market growth.

INDUSTRY DEVELOPMENTS AND FUTURE OPPORTUNITIES
Partnership, acquisitions and new product launches were found to be the major strategies adopted by the players operating in the global technetium-99m market.

In October 2022, Nuclear Medicine Europe reported a shortage of molybdenum-99 (Mo-99)/technetium-99m (Tc-99m) through and beyond the third week of November. Nuclear medicine techniques used to diagnose and treat a wide range of illnesses like Alzheimer's, some malignancies, and heart disease serve more than 20 million Americans each year. Any interruption in the supply chain has an impact on patient care because it prevents access to the most recent medications, imaging technology, and diagnostic procedures.

In September 2022, NorthStar Medical Radioisotopes, LLC. and IBA (Ion Beam Applications S.A., EURONEXT), collaborated to increase global availability of technetium-99m (Tc-99m), the most widely used medical radioisotope. The collaboration allows companies from outside of the United States to access the Tc-99m Generation Systems (TCM Generation Systems) that operate NorthStar's proprietary non-uranium based Mo-99 produced using IBA's accelerators and beamlines.

IMPACT OF COVID/IMPACT OF GEOPOLITICAL SCENARIO/IMPACT OF RECESSION
The covid-19 pandemic led to a decline in the progress of many industries across the globe. The closure of manufacturing plants and trade restrictions led to supply chain disruptions for manufacturers across the globe. The technetium-99m market experienced a decline during the pandemic due to the limited supply and production of technetium-99m on global level. Conversely, the technetium-99m market is growing after the significant efforts taken by market stakeholders and healthcare practitioners to manage the disrupted supply chain. For instance, in 2020, International Atomic Energy Agency (IAEA) stated that they have among the centers to share technetium-99m to fullfill requirement. Furthermore, the rising demand for technetium-99m owing to increasing prevelance of cancer, cardiovascular conditions, and bone disorders driving the market growth. In 2021, the launch of vaccines controlled the infection, which led to the ease in government restrictions and increased the production of technetium-99m on a large scale. This further helps in stabilizing the overall market growth with a slight negative effect during the pandemic.

COMPETITIVE LANDSCAPE AND KEY COMPANIES
Some of the key players operating in the technetium-99m market GE Healthcare, Curium, Lantheus Medical Imaging, Inc., Mallinckrodt, Siemens Healthineers, Advanced Accelerator Applications, Bayer AG, Eckert & Ziegler, Advanced Cyclotron Systems, Inc., Sumitomo Heavy Industries, Ltd., Philips, and Jubilant Life Sciences Limited among others.
REGIONAL FRAMEWORK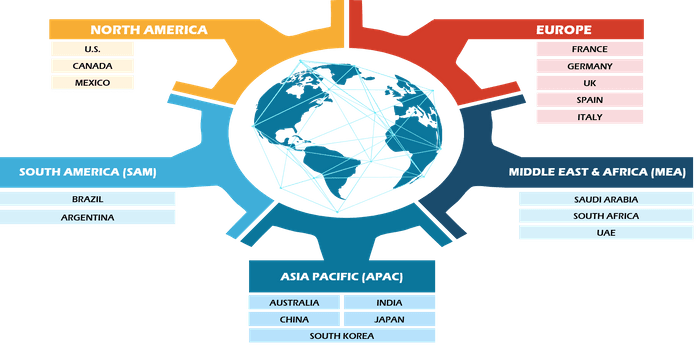 Have a question?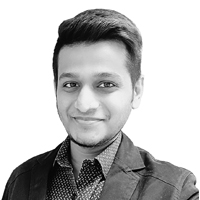 will walk you through a 15-minute call to present the report's content and answer all queries if you have any.

Speak to Analyst
Sample PDF showcases the content structure and the nature of the information with qualitative and quantitative analysis.
Request discounts available for Start-Ups & Universities
MARKET PLAYERS
Sample PDF showcases the content structure and the nature of the information with qualitative and quantitative analysis.
Request discounts available for Start-Ups & Universities

Report Coverage
Revenue forecast, Company Analysis, Industry landscape, Growth factors, and Trends

Segment Covered
This text is related
to segments covered.

Regional Scope
North America, Europe, Asia Pacific, Middle East & Africa, South & Central America

Country Scope
This text is related
to country scope.
The List of Companies
1. GE Healthcare
2. Curium
3. Lantheus Medical Imaging, Inc.
4. Mallinckrodt
5. Siemens Healthineers
6. Advanced Accelerator Applications
7. Bayer AG
8. Eckert & Ziegler
9. Advanced Cyclotron Systems, Inc.
10. Sumitomo Heavy Industries, Ltd.
11. Philips
12. Jubilant Life Sciences Limited.


The Insight Partners performs research in 4 major stages: Data Collection & Secondary Research, Primary Research, Data Analysis and Data Triangulation & Final Review.
Data Collection and Secondary Research:
As a market research and consulting firm operating from a decade, we have published many reports and advised several clients across the globe. First step for any study will start with an assessment of currently available data and insights from existing reports. Further, historical and current market information is collected from Investor Presentations, Annual Reports, SEC Filings, etc., and other information related to company's performance and market positioning are gathered from Paid Databases (Factiva, Hoovers, and Reuters) and various other publications available in public domain.
Several associations trade associates, technical forums, institutes, societies and organizations are accessed to gain technical as well as market related insights through their publications such as research papers, blogs and press releases related to the studies are referred to get cues about the market. Further, white papers, journals, magazines, and other news articles published in the last 3 years are scrutinized and analyzed to understand the current market trends.
Primary Research:
The primarily interview analysis comprise of data obtained from industry participants interview and answers to survey questions gathered by in-house primary team.
For primary research, interviews are conducted with industry experts/CEOs/Marketing Managers/Sales Managers/VPs/Subject Matter Experts from both demand and supply side to get a 360-degree view of the market. The primary team conducts several interviews based on the complexity of the markets to understand the various market trends and dynamics which makes research more credible and precise.
A typical research interview fulfils the following functions:
Provides first-hand information on the market size, market trends, growth trends, competitive landscape, and outlook
Validates and strengthens in-house secondary research findings
Develops the analysis team's expertise and market understanding
Primary research involves email interactions and telephone interviews for each market, category, segment, and sub-segment across geographies. The participants who typically take part in such a process include, but are not limited to:
Industry participants: VPs, business development managers, market intelligence managers and national sales managers
Outside experts: Valuation experts, research analysts and key opinion leaders specializing in the electronics and semiconductor industry.
Below is the breakup of our primary respondents by company, designation, and region:

Once we receive the confirmation from primary research sources or primary respondents, we finalize the base year market estimation and forecast the data as per the macroeconomic and microeconomic factors assessed during data collection.
Data Analysis:
Once data is validated through both secondary as well as primary respondents, we finalize the market estimations by hypothesis formulation and factor analysis at regional and country level.
3.1 Macro-Economic Factor Analysis:
We analyse macroeconomic indicators such the gross domestic product (GDP), increase in the demand for goods and services across industries, technological advancement, regional economic growth, governmental policies, the influence of COVID-19, PEST analysis, and other aspects. This analysis aids in setting benchmarks for various nations/regions and approximating market splits. Additionally, the general trend of the aforementioned components aid in determining the market's development possibilities.
Various factors that are especially aligned to the country are taken into account to determine the market size for a certain area and country, including the presence of vendors, such as headquarters and offices, the country's GDP, demand patterns, and industry growth. To comprehend the market dynamics for the nation, a number of growth variables, inhibitors, application areas, and current market trends are researched. The aforementioned elements aid in determining the country's overall market's growth potential.
The "Table of Contents" is formulated by listing and analyzing more than 25 - 30 companies operating in the market ecosystem across geographies. However, we profile only 10 companies as a standard practice in our syndicate reports. These 10 companies comprise leading, emerging, and regional players. Nonetheless, our analysis is not restricted to the 10 listed companies, we also analyze other companies present in the market to develop a holistic view and understand the prevailing trends. The "Company Profiles" section in the report covers key facts, business description, products & services, financial information, SWOT analysis, and key developments. The financial information presented is extracted from the annual reports and official documents of the publicly listed companies. Upon collecting the information for the sections of respective companies, we verify them via various primary sources and then compile the data in respective company profiles. The company level information helps us in deriving the base number as well as in forecasting the market size.
3.4 Developing Base Number:
Aggregation of sales statistics (2020-2022) and macro-economic factor, and other secondary and primary research insights are utilized to arrive at base number and related market shares for 2022. The data gaps are identified in this step and relevant market data is analyzed, collected from paid primary interviews or databases. On finalizing the base year market size, forecasts are developed on the basis of macro-economic, industry and market growth factors and company level analysis.
Data Triangulation and Final Review:
The market findings and base year market size calculations are validated from supply as well as demand side. Demand side validations are based on macro-economic factor analysis and benchmarks for respective regions and countries. In case of supply side validations, revenues of major companies are estimated (in case not available) based on industry benchmark, approximate number of employees, product portfolio, and primary interviews revenues are gathered. Further revenue from target product/service segment is assessed to avoid overshooting of market statistics. In case of heavy deviations between supply and demand side values, all thes steps are repeated to achieve synchronization.
We follow an iterative model, wherein we share our research findings with Subject Matter Experts (SME's) and Key Opinion Leaders (KOLs) until consensus view of the market is not formulated – this model negates any drastic deviation in the opinions of experts. Only validated and universally acceptable research findings are quoted in our reports.
We have important check points that we use to validate our research findings – which we call – data triangulation, where we validate the information, we generate from secondary sources with primary interviews and then we re-validate with our internal data bases and Subject matter experts. This comprehensive model enables us to deliver high quality, reliable data in shortest possible time.