The cloud BPO market expected to grow from US$ 34,801.2 million in 2017 to US$ 94,522.7 million by 2025; it is estimated to grow at a CAGR of 22.1% from 2017 to 2025.
Reduction in operational cost & agility offered by the Cloud BPO is attributing to the growth of the market. The cost advantage offered by Cloud BPO is one of the key reasons, which impacts the choice of organizations with respect to traditional BPO services. It dramatically reduces the IT cost of the organization by providing support and maintenance of the software and hardware, and also effortlessly upgrades, updates and manage the processes, subsequently leading to curtailed cost of business services.
On the other side, a BPO itself is highly benefitted by the integration of cloud computing. The BPO service providers are capable of leveraging the benefits of cloud computing by dropping down the processing time for data-intensive business processes of the organizations, and offering data processing workflow at a compact turnaround time. The Cloud BPOs are also highly benefitted in terms of flexibility of conveniently adding novel functions and features to their systems and effectively attain the transforming client demands. The cloud platforms provides the BPOs with an agile and elastic alternative by eliminating the pressure of forthcoming competition in the market. Owing to these advantages provided by Cloud BPO, companies across all the industries are preferring to outsource their business processes to Cloud BPO services providers, subsequently fueling to the growth of Cloud BPO market globally.
Lucrative Regions in Cloud BPO Market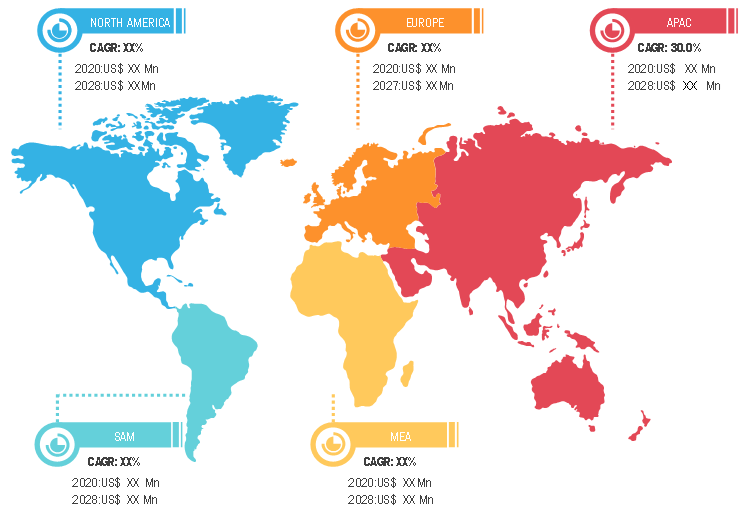 Get more information on this report :
Market Insights– Cloud BPO Market

Compulsion for enhancement of customer service
The customers in today's highly competitive environment are well aware about their burgeoning power and value as they have encountered with the digital economy and attained access to various services worldwide. This has further raised their expectations with respect to cloud based services as organizations have become more aware about the benefits of Cloud BPO services. The cloud as a core platform has been already been leveraged by the clients as a novel external as well as internal initiative, which has subsequently increased the competition among the BPO service providers, further motivating them to adopt improvised technologies such as cloud based technologies to serve their customers/clients in a better way.

Services -Based Insights
Based on services, the cloud BPO market is segmented into human resource, e-commerce, finance and accounting, customer care, sales & marketing, others. The human resource segment held the largest market share in 2016.
Strategic Insights
Players operating in the cloud BPO market are mainly focused on the development of advanced and efficient products.
In 2017, IBM and Dream Payments Expand Payment Services on the Cloud to U.S. Financial Institutions.

In 2017, CMA CGM Group Signs Strategic Partnership with Infosys to Accelerate Transformation of its Information Systems.
The cloud BPO market has been segmented as follows:
Cloud BPO Market – by Services
Cloud BPO Market – by Vertical
Telecom & IT

Healthcare

Automotive

Manufacturing

Food and Beverage

Power & Energy

Consumer Electronics

Others
Cloud BPO Market – by Geography
North America

Europe

France

Germany

Italy

Spain

U.K

Asia Pacific (APAC)

Middle East and Africa (MEA)

Saudi Arabia

UAE

South Africa

South America (SAM)
Cloud BPO Market – Company Profiles
IBM Corporation

Oracle Corporation

SAP SE

HPE

Cognizant

Infosys

Accenture

Tata Consultancy

Sungard Financial System

Wipro